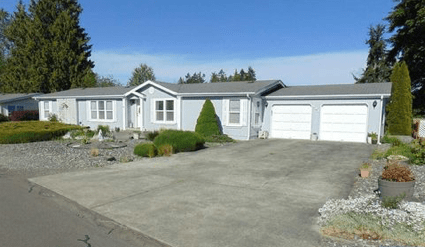 In a Washington State community, NIMBY is raising its head.
According to the Sequim Gazette, a proposed gated 55 and over manufactured home community, is drawing the ire of Carlsborg residents.
The group, which cites environmental and traffic impacts, says that it has collected 163 signatures on a petition, hoping to delay the project or kill it all together. A hearing on the property is scheduled for today, where community residents will be able to share their concerns.
Clallam County Senior Planner Donella Clark recommended approving the project, with a number of mandates and recommendations ranging from widening the road the community will be on, to installing berms to blend the property in with the neighborhood.
Chris Anderson, owner of CA Homes Inc., says that he intends to build a total of 73 manufactured homes, called CA Homes Mobile Home Park, in three phases over three years.
"If I can get it approved, the first phase would include 42-43 homes," said Anderson.
"This is my first foray into modular [sic] homes in my 28-year career."
Anderson says that when he began operating his business, he was building higher end homes, but when the recession hit, he switched to affordable housing.
And, he sees a huge opportunity in Carlsborg.
"There's a lack of senior living here," said Anderson.
"We're a retirement community and almost 70 percent of our clientele are retired. There aren't solutions readily available to them."
The homes would range from 1200 to 1700 square feet, and sell for between $125,000 to $150,000.
NIMBY Rises
Neighbors who are around the project site say they learned about it from a sign posted on the property earlier this month.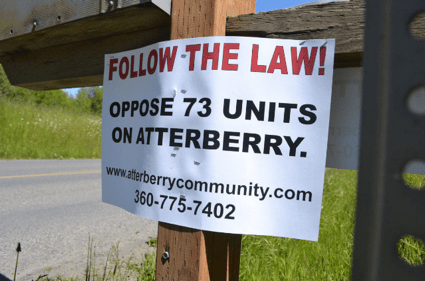 "There's a perception (by neighbors) that some of the laws have not been followed closely so I think it's fair for us to point out those discrepancies," said area resident Charles Meyer.
"The more we got looking (at recent planning documents), the more unbelievably inaccurate everything was," said area resident Debra Stevens, a retired city planner.
Neighbors say that Anderson's State Environmental Policy Act application is inaccurate, because it doesn't have up-to-date information on the property.
In Anderson's application, he states an environmental review for a 21-lot subdivision was completed by the previous owner Tony Glavin in May 2007, which reviewed and agreed upon a study in February 1995 because no development had occurred.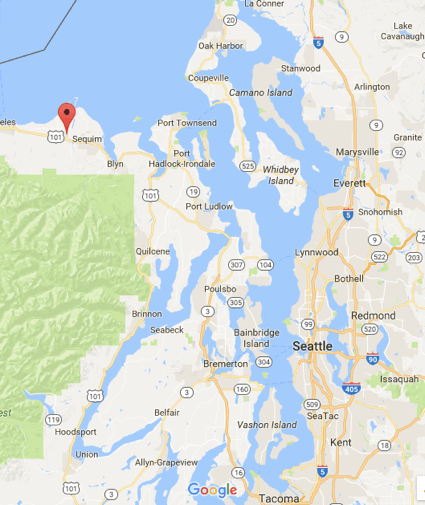 As of this week, the county says that neighbors have submitted more than 40 comments to the county's Department of Community Development.
Anderson says that he's worked closely with Clallam County and other agencies to follow their recommendations.
"I understand the neighbors aren't happy with it," said Anderson.
"I've accepted phone calls from people who have called me directly. Neighbors all got to do what they wanted to do on their properties, but I understand I'm not going to make everyone happy."
In most instances, inaccurate information and misconceptions about manufactured housing communities lead to cases of NIMBY (Not-In-My-Back-Yard).
As Daily Business News readers are aware, stories pitting developers against residents have been in the news recently, including the case of a proposed MHC in Iberia Parish, Louisiana.
Also, there are instances of "backdoor NIMBY," where politicians–and the residents who re-elect them–seem to know that developments bring more tax revenue than manufactured home communities, as most recently shown in Palm Beach County, Florida. ##
(Image credits are as shown above, and when provided by third parties, are shared under fair use guidelines.)
Submitted by RC Williams to the Daily Business News for MHProNews.
(Copyright Notice: This and all content on MHProNews and MHLivingNews always have been and are Copyrighted, © 2017 by MHProNews.com a dba of LifeStyle Factory Homes, LLC – All Rights Reserved. No duplication is permitted without specific written permission. Headlines with link-backs are of course ok. A short-quoted clip, with proper attribution and link back to the specific article are also ok – but you must send a notice to iReportMHNewsTips@mhmsm.com of the exact page you've placed/posted such a use, once posted.)