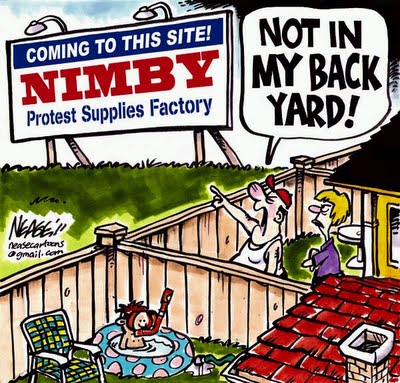 In another case of NIMBY (Not-In-My-Back-Yard), a South Carolina County Council is asking for more clarity.
The Aiken County Council has sent a proposed rezoning back to the planning commission to review alternate zoning of some or all of the area.
According to the Aiken Standard, last month the County Council passed the first of three readings on a proposed amendment to the Aiken County Official Zoning and Development District to rezone 362 tax parcels, or approximately 1,935 acres.
The Council decided this month to continue second reading on the ordinance until its Feb. 21 meeting to allow for review of alternate plans.
The reason that residents wanted to rezone the area? The potential for a large manufactured home community.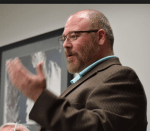 "The reason residents wanted to rezone the area is to keep mobile home parks [sic] out," said Aiken County Planning Director Stephen Strohminger.
"Residents in the area had reached out to former County Councilwoman LaWana McKenzie and District 3's new representative Councilman Danny Feagin, concerned with the possibility of a large, manufactured home park."
"They wanted some protection," said Strohminger.
Strohminger shared that Residential Use Zoning (RD) limits the uses to single-family and multifamily residential, including manufactured homes but not manufactured home communities. It also included crops, bed and breakfast inns, day cares, and uses complimentary to residential such as parks, churches, elementary schools, utilities, and police/fire.
During the council meeting, Strohminger said Rural Development District (RUD) zoning allows for manufactured home communities.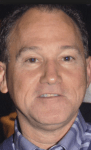 When asked how the residents would feel regarding potential zoning changes, Councilman Feagin provided an ominous answer.
"As long as it keeps the mobile home parks [sic] out, I think the folks would be satisfied," said Feagin.
Potential MH Impact 
As readers of the Daily Business News may be aware, South Carolina has the highest percentage of manufactured housing in the U.S., with nearly 19 percent of all housing in the state falling into the MH category.

The potential zoning actions by Aiken County could have far reaching impact.
"For the last three or four years, the South Carolina association's focus is to move beyond killing bad zoning proposals and working to reopen areas that have been closed to manufactured homes for many years," said Ed Schafer, Government Affairs Director for the Manufactured Housing Institute of SC.
"In some areas it's been easy. Progressive planning officials in several towns have been very interested in using manufactured homes for 'urban' infill."
You can find the full commentary from Schafer and others on zoning linked here. ##
(Image credits are as shown above.)

Submitted by RC Williams to the Daily Business News for MHProNews.