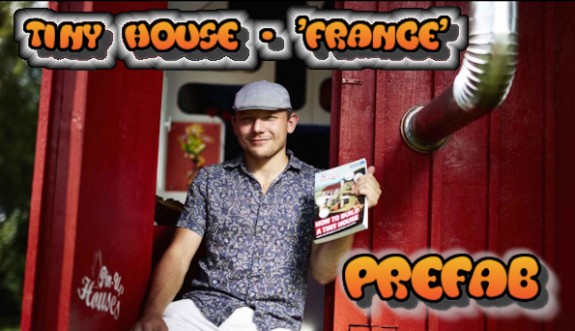 Architect Joshua Woodsman (Pin-Up Houses) designed a tiny house, named "France," that can snap together in three hours or less, reports Inhabitat's Lucy Wang.
Woodsman's Pin-Up Houses supplies Do It Yourself (DIY) plans for tiny houses like "France," along with cabins, sheds, cabins, cottages and playhouses. His hope is that when customers buy one of his plans, they'll create a practical space and help him realize his vision of being close to nature and enjoy the comforts of home.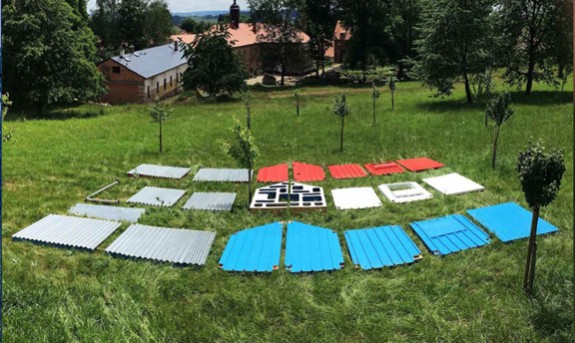 This tiny house, which was assembled by three builders, was constructed for only $1,200. Its name comes from the color scheme (red, white and blue) and its resemblance to the French flag. "France" was built as part of Woodsman's continuous research into the feasibility of mass produced, prefabricated, tiny homes.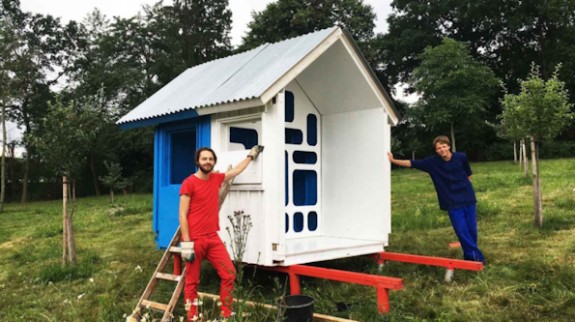 While this house's name and look take after France, it was actually put together in the Czech Republic, just south of Prague.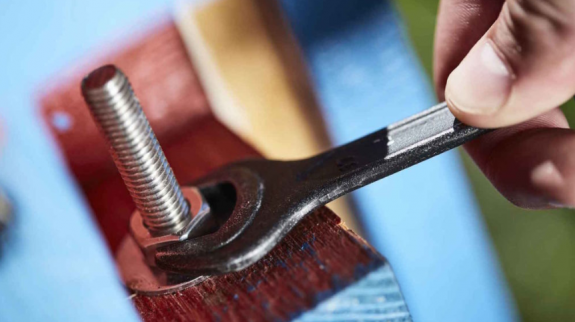 "France" was built with 21 insulated panels that are connected with threaded rods to make for easy assembly and breakdown when needed. "France" is elevated off of the ground, which eliminates the need for a foundation.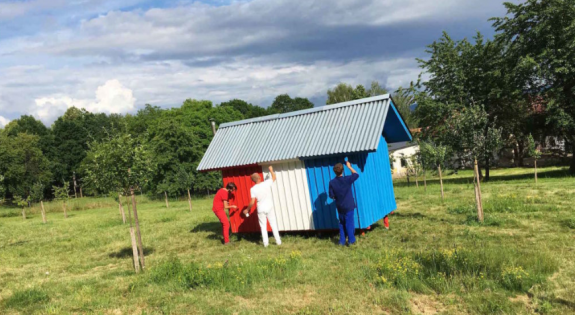 The house's color scheme isn't solely just to match the French flag. The house is divided into three, color-coded main spaces.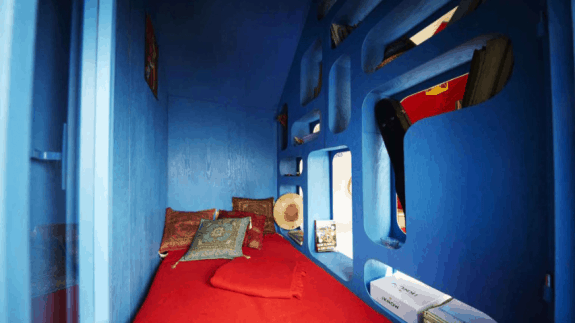 Woodsman believed the blue portion, "is the most suitable for a good night's sleep." The white-colored "day zone" houses a multi-functional table, while the red, "heating zone" has a wood-burning stone that is also the kitchen area.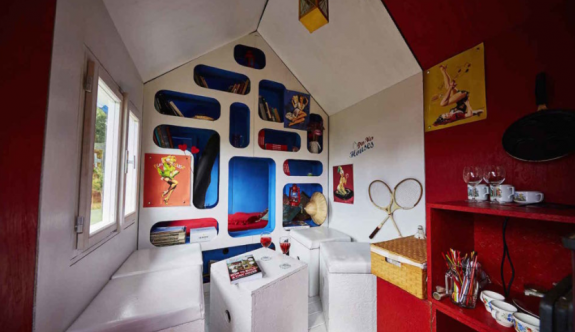 Plumbing? Electrical?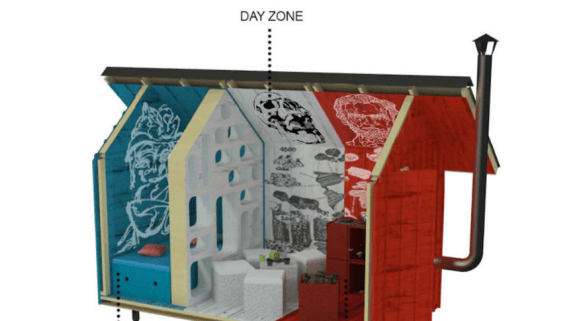 Are you thinking – it's smaller than the Little House on the Prairie?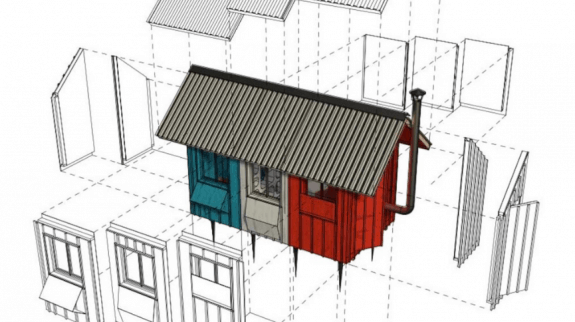 "France" is only a prototype for now, writes Gizmodo's Sophie Kleeman. This tiny prefab in no way compares to the many features of even the most basic manufactured home, and would no doubt face stiff resistance – at least as is – in the U.S.
But the concept is an interesting one.  One might imagine this kind of prefab as an option for emergency housing, if other essentials are included.
Woodsman's goal is to, "spread our tiny-house movement around the world," so perhaps in time there's a chance that panelized tiny houses like this could become available. ##
(Image credits – Inhabitat)

Submitted by Joe Dyton to the Daily Business News, MHProNews.