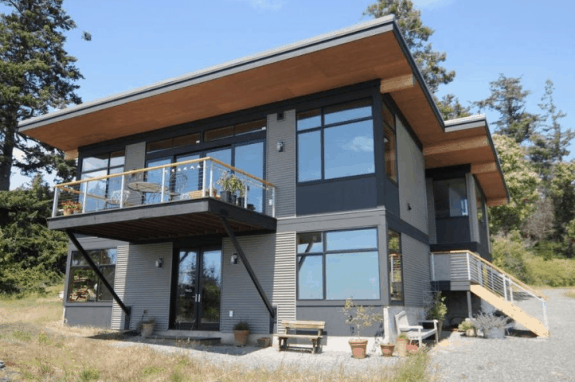 While thoughts about the "ideal customer" for a prefab modular home may bring visions of sustainability and environmentally conscious young customers, Maura McCarthy of Blu Homes is seeing another segment of the population that's helping to drive sales.
Aging baby boomers.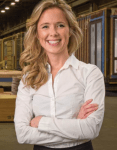 "These people are just beginning to retire," McCarthy said to the Sacramento Bee. "They're in their mid-60s, their children are out of the nest and they're planning out the next 30 years of their lives. They're often looking to downsize to a smaller, well-designed space." 
According to industry experts, the baby boomer segment currently accounts for three out of every four buyers, in large part due to the speed and flexibility of the homes and the majority of the work done on them in a factory setting.
"They never see rain or other weather," said Brian Abramson of Method Homes. "The modules are built in a totally controlled environment. They're not exposed to mold or mildew during construction."
As Daily Business News readers are aware, the advantages of factory-building for manufactured and modular homes allows not only for protection from the elements, but also allows for cost savings and can save months of time versus a site built home.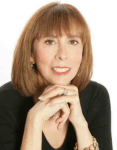 "Why doesn't everybody build this way?" said Sheri Koones, author of the latest in her series of pro-modular and prefabricated housing books, "Prefabulous Small Houses."
"Prefab homes are the best kept secret in America. People just don't know about them, but they will."
Koones also spoke to the factory-built advantages.
"There's no junk left over," Koones noted. "You don't see a lot of dumpsters at prefab home sites. It's the ideal way to build a house."
Even though modular may not necessarily mean cheaper in certain instances, Abramson agrees that the aforementioned speed is attractive.
"The process compresses time needed to build a home," said Abramson. "The costs are fixed. It removes a lot of the uncertainty. With on-site construction, it can be hit or miss."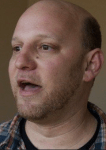 Per the Sacramento Bee, Method Homes has built several prefab houses in Washington, which is the top market for modular homes, as well as other western states including California. Method's designs range from 600 to 8,000 square feet.
"Cost varies so much," Abramson said. "It ranges from $250 to $450 a square foot. It's comparable to a custom-built on-site home at about $300 a square foot."
Modern modular homes come with green technology and products, such as passive heating systems and whole air filtration, which, according to Koones is a major savings.
"We were spending $1,000 a month to heat and cool our old house; now, it's $170," said Koones.
"That's important when you're getting older. It's easy to maintain, too."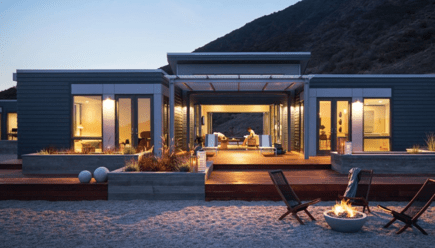 With growth, Blu Homes has made a significant investment. They took over a 250,000-square-foot former Navy building on Mare Island in Vallejo, California. The company hosts open houses and tours at its headquarters.
Blu Homes has invested significant dollars in their marketing efforts, and have produced videos like the one shown below.  Note that Blu builds homes that blend prefab and modular methods, as the video highlights.
"Our building used to be where they repaired submarines," said McCarthy.
"It looks like the Eiffel Tower fell on its side, it's so huge. But it gives us room and we like things being made in California."
The Daily Business News has covered the growth of prefab and modular housing extensively, including Palm Beach, Florida based Green Dwellings, which is working to build the "Tesla of modular homes." That story is linked here. ##
(Image credits are as shown above.)

Submitted by RC Williams to the Daily Business News for MHProNews.