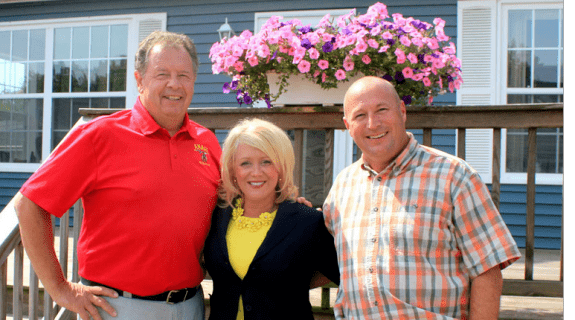 Pray's Homes, longtime retailer of manufactured and modular homes in Belfast, Maine has changed hands as of July, 2016, according to waldo.soup. Charlie Pray, who bought the business in 2008 when the housing market was in a tailspin, managed to survive the Great Recession, and will stay on for a few months to help the new owners, Daisy and Mike Wight, who own a similar business in Ellsworth. Both towns are in southeastern Maine.
Mike is a carpenter and Daisy is an associate real estate broker, as MHProNews has learned.
Mike Wight said when he and Daisy first began selling manufactured and modular homes, 80 percent of his business was stick-built and 20 percent was factory-built, but that trend has reversed, with 80 percent of his work now being off-site built homes.
"We can get more homes completed in a year with modular than we can with stick-built," he said.
While Pray had some hesitation selling the business–he had originally intended to pass the business to his son, but medical reasons prevented that from happening—he's confident the Wight's will carry on the tradition. ##
(Photo credit:waldo.villagesoup/Ben Holbrook–Charlie Pray (l) with Daisy and Mike Wight, new owners of Pray's Homes)

Article submitted by Matthew J Silver to Daily Business News-MHProNews.