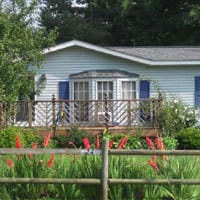 In a commentary by MHProNews.com's publisher L. A. 'Tony" Kovach, noting a recent advertisement by the Manufactured Housing Association for Regulatory Reform (MHARR) targeted to industry lenders who are members of the Manufactured Housing Institute (MHI) in an attempt to have them join MHARR, he alludes to a 1971 Pogo cartoon by cartoonist Walt Kelly in which Pogo says, "We have met the enemy and he is us."
Infighting is destructive to common goals and a waste of energy, as if someone outside the manufactured housing industry has a policy of divide and conquer in order to derail the goal of making affordable housing accessible. As several MH industry execs have indicated, we all have more in common than not, and our cause is best advanced when we all—state associations, trade organizations, lenders, retailers, community owners, etc., pull together in the same direction.
Kovach specifically points out MHARR's president, Danny Ghorbani, does not publicly support HR 1779 and S 1829, the Preserving Access to Manufactured Housing Act in the House and the Senate, nor does he support bills backed by state associations. He apparently does not see the inconsistency in embracing Ishbel Dickens of the National Manufactured Homeowners Association who testified publicly that manufactured home community owners are the enemy, and then he asks for support from community owners. Meanwhile, support for HR 1779 continues to grow, a companion bill has been introduced in the Senate, and the director of the Consumer Financial Protection Bureau (CFPB) has been put on the hot seat about shortcomings in Dodd-Frank that negatively affect manufactured home lending practices.
When Danny and his allies throw bombs, it diverts attention from the true goal: Pooling resources to promote the industry in a positive manner so more people have access to buying manufactured homes. For the full commentary, click here. ##
(Editor's Note: A related news column is linked here.)
(Photo credit: Horizon Land Co.–manufactured home)