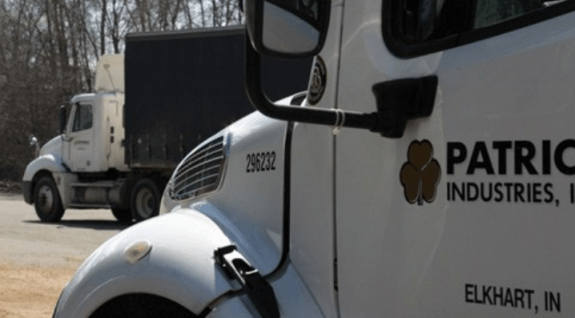 For the first quarter of 2016, manufactured home (MH) and recreational vehicle (RV) component supplier Patrick Industries, Inc. (NASDAQ:PATK) reports sales increased $55.2 million, 25 percent, from $223.4 million to $278.6 million, largely attributable to a 25 percent increase in revenue from the RV industry.
Revenue from the MH industry rose 23 percent, representing eleven percent of the first quarter's 2016 sales, estimating that wholesale unit shipments increased 18 percent in Q1 2016 as compared to the first quarter in 2015.
Patrick reported operating income of $20.6 million for the quarter, an increase of $5 million, or 32 percent, from the $15.6 million for the comparable quarter of 2015. As prnewswire informs MHProNews, net income in Q1 of 2016 rose 32 percent to $12 million from $9.2 million in Q1 2015. Earnings per diluted share increased 36 percent from $0.59 to $0.80
On a trailing twelve-month basis, MH content per unit rose roughly five percent for the first quarter of 2016 to an estimated $1,808 from $1,718 for Q1 2015.
The company's total assets grew $72.9 million to $454.3 at March 27, 2013, as compared to $381.4 million as of Dec. 31, 2015, in large part due to acquisitions, seasonality and overall growth.
In today's trading, Patrick closed down -4.55 percent at $46.73. ##
(Photo credit: insideindianabusiness)

Article submitted by Matthew J. Silver to Daily Business News-MHProNews.