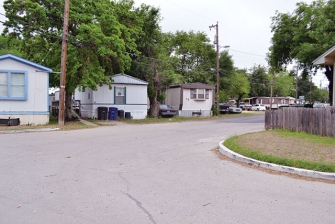 The manufactured home community (MHC) in Hewitt, Texas was established in 1970, and about ten years later ordinances were approved to govern the community, but now need to be updated. Specifically, the city's community development director, Terry Lankford, wants to make them more accommodating to residents.
Dealing with lot sizes and setbacks from property lines, those requirements now inhibit residents' ability to improve their homes. As wacotrib tells MHProNews, manufactured homes are now bigger than when the ordinances were written, which has necessitated homeowners to purchase adjoining lots to site the homes and keep them within the setback limits.
The home sites are 50 to 60 feet wide and 80 feet deep with the narrow end of the home facing the street. But the newer larger homes have to sit sideways to meet the ordinances requirements. If adjoining property is already taken, the newer home cannot be sited.
Lankford said he will rewrite the ordinance to grandfather in existing homes in the 74 home site community, but realizes the challenge of dealing with an older community that will be covered by new ordinances. Hewitt is located near Waco, TX. ##
(Photo credit: sacurrent/Mary Tuma–Mission Hills Mobile Home Park)

Article submitted by Matthew J. Silver to Daily Business News-MHProNews.