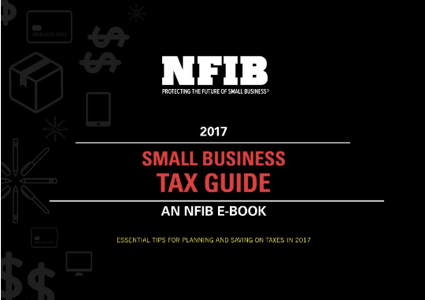 The National Federation of Independent Business (NFIB) is out with its 2017 Small Business Tax Guide.
The free publication helps small business owners to identify what's new for the 2016 tax year, and outlines some of the reforms that the organization expects to see over the next few months as President Donald Trump works to move his tax reform plans forward.
"Tax reform that starts with small business is one of the keys to unleashing a strong American economy. Approximately 75 percent of small business owners are taxed at the individual tax rate, not the corporate tax rate, because their businesses are structured as pass-through entities," said the NFIB in a statement.
"Tax discrepancies between corporate and individual rates must be addressed in this once-in-a-generation window of opportunity. There is tremendous optimism for this new Congress to repair and simplify a tax code that is holding back our small business economy."
Each year, small business owners cite taxes as one of their top issues, due to ever changing rules and punitive rates.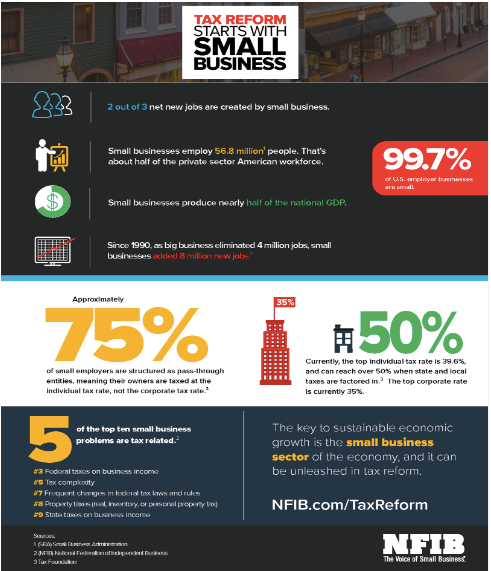 "We are very active on tax reform, one of our key priorities for 2017. President Trump and Congressional leadership agree that taxes are far too high for both pass-through businesses and C corporations. The tax code strongly favors large corporations. NFIB believes that no small business should be paying a higher tax rate than Exxon Mobil," said NFIB CEO Juanita Duggan.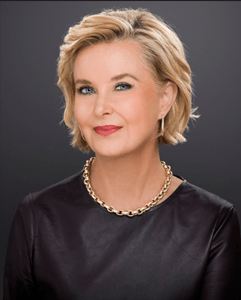 "I have made it clear to Congress and the President's team that tax reform starts with small business. Small business employs 58 million Americans and creates more than half of all jobs. If the purpose of tax reform is to grow the economy and create jobs, then it must focus on small business."
Duggan and the NFIB have been vocal and active leading up to, and after the election of President Trump, including a report last month about small business optimism being at it's highest rate in 37 years.
"We haven't seen numbers like this in a long time," said Duggan. "Small business is ready for a breakout, and that can only mean very good things for the U.S. economy. Business owners are feeling better about taking risks and making investments."
The NFIB 2017 Small Business Tax Guide is available here.
The small business optimism report is linked here.
For more from the NIFB on small business, click here. ##
(Image credits are as shown above.)
Submitted by RC Williams to the Daily Business News for MHProNews.