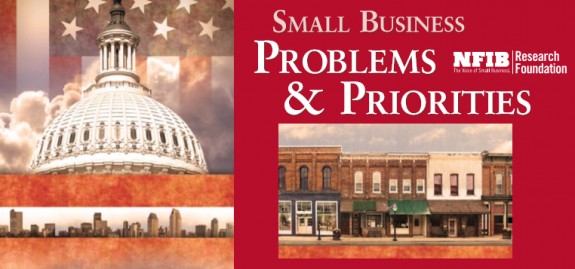 The National Federation of Independent Businesses has released on Sept 14, 2016 their survey of Small Business Problems and Priorities.
Included in the results are the following Top 10 list of 75 total problems surveyed. Those cited as "most severe" problems for small-businesses owners are as follows.
Cost of Health Insurance,
Unreasonable Government Regulations,
Federal Taxes on Business Income,
Uncertainty over Economic Conditions,
Tax Complexity,
Uncertainty over Government Actions,
Frequent Changes in Federal Tax Laws and Rules,
Property Taxes (real, inventory or personal property),
State Taxes on Business Income and
Locating Qualified Employees."
"The cost of health insurance remains the most severe problem for small-business owners and is "critical" for 52 percent of respondents, unchanged from 2012," the NFIB survey states.
Many of these concerns mirror what manufactured housing professionals have as their issues too A previous Daily Business News report indicated, hundreds of manufactured housing operations are members of the NFIB, which has a total membership of some 325,000 businesses.
NFIB has also indicated that its members prefer Donald Trump to Hillary Clinton.  This continues an NFIB polling trend from earlier in the year.
For the full 124 page report by Holly Wade – Small Business Problems  & Priorities, please click here. ##
(Image credits, NFIB.)

Submitted by L. A. 'Tony' Kovach for the Daily Business News, MHProNews.