Dodd-Frank. FHFA and the GSEs. Mortgage and lending related "unintended consequences" – or failures to act by federally chartered Enterprises – are common issues south of the U.S. Canadian line.
But our brethren north of the border apparently have their own financing woes for manufactured home owners now too.
Canadian Mortgage Trends (CMT) reports that, "One of the seemingly unintended groups to fall victim to the government's latest mortgage changes is owners of mobile homes [sic], according to some concerned mortgage brokers who are seeing the effects on their clients."
Canadian manufactured home professionals, like those in the U.S., prefer the term manufactured home be used on newer, code compliant models.
CMT states that "The issue stems from the new rule that prohibits insured properties from being refinanced, and that most lenders require mobile homes [sic] located in a mobile park [sic] to be insured, regardless of the amount of equity the owner has."
"The majority of the 183,000 households living in mobile manufactured homes, through government policy change, have the potential of being locked out of accessing the equity in their homes through traditional bank and credit union channels," said Dustan Woodhouse, a DLC Mortgage Experts broker based outside of Coquitlam, B.C.
Woodhouse says people are discovering the scale of this issue as those in Canada's version of mobile or manufactured homes and seek refinances are being told it's not possible; at least not through major lenders at their best rates.
An RBC spokesperson told CMT that it requires all mobile and manufactured homes to have default insurance, issued by the Canada Mortgage and Housing Corporation (CMHC). That de facto prohibits any of those homes from being refinanced, at the RBC's better rates.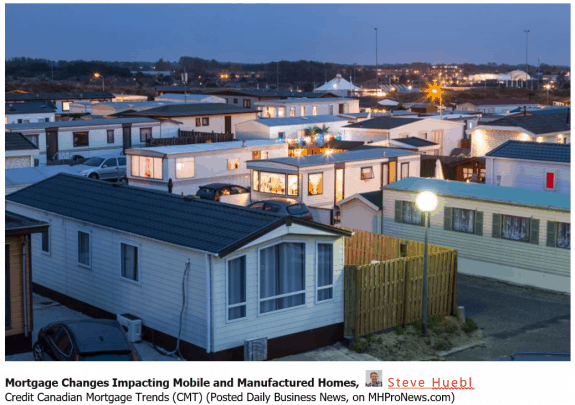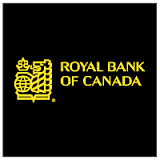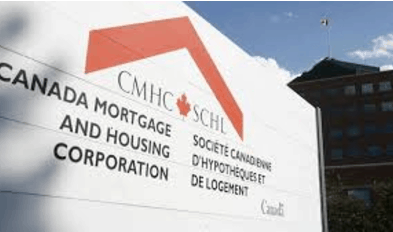 Joe Tomkins, a mortgage broker with DLC Canadian Mortgage Experts in Nanaimo, B.C. said, "A client of mine had to refinance for personal reasons and they needed to get equity out of their home…It had to go to a MIC (mortgage investment corporation), and it was 12% and included a very high fee as well. But that was the only option."
Joel Olson, a DLC Mortgage Experts mortgage broker in Kamloops, B.C., had clients refinance at 12%, plus they reportedly paid a $4,000 fee because "that was the best and cheapest option of everybody out there."
Olson added that the restrictions aren't unique to mobile and manufactured homes, but may  include small condos under 550 square feet, houses on leased land, or housing built using alternative building methods, etc.
"To be very fair to a private lender…they realize that the ability for them to resell that home in the case of default is now very small and so their risk increases quite a lot as well," he noted. "They do have a higher default on mobile homes [sic]…but that's still a very small number."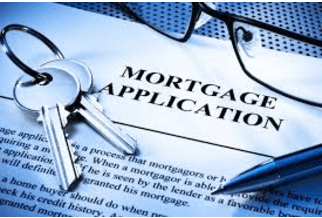 "Sure you can buy a new mobile home [sic] in a park today with 5% down, and it can be insured by CMHC," he said. "You just have to make the decision knowing that if you ever want to refinance, here are your refinance options: 12% interest, x-amount of dollars for a fee."  ##
(Editor's note: Canada, we hope you can sort it out much faster than your neighbors to the south have managed so far.)
(Image credits are as shown above, and when provided by third parties, are shared under fair use guidelines.)

Submitted by Soheyla Kovach to the Daily Business News for MHProNews.