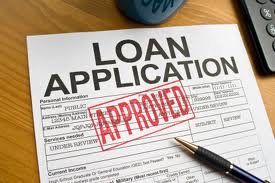 According to indiancountrytodaymedianetwork, the 2015 Home Mortgage Disclosure Act reveals Quicken Loans of Michigan has replaced Wells Fargo Bank as the top lender to Native Americans with $283 million in lending. San Francisco-based Wells slipped to second place with $276 million in lending, while Mid America Mortgage of Addison, Texas at $152 million came in third. In 2014, Wells was first, followed by Quicken, then Mid America.
For 2015, Mid America approved 68 percent of applications, 826 out of 1,209, while Quicken granted 1,514 out of 2,308 applications. Wells approved 41 percent of applications, 1,350 out of 3,216.
As of Aug. 11, 44 percent of the 19,000 Native American applications had been approved, while 31 percent had been rejected, 11 percent withdrawn, six percent purchased and six percent incomplete. Similarly, in 2014, 46 percent of the applications were approved while five percent were purchased.
Over half of the 8,388 originated mortgages as of Aug. 11 were non-governmental, while FHA and the Department of Veterans Affairs accounted for 45 percent.
The mortgage investor market purchased 80 percent of the Native American mortgages, while the other 20 percent were kept in lender portfolios. For 2015, Ginnie Mae was the biggest investor of mortgages made to American Indians with 34 percent, followed by Fannie Mae with 20 percent, and Freddie Mac accounted for 12 percent.
With dollar volume reaching $1.7 billion through Aug. 11, first mortgages accounted for over 99 percent of the volume with an average of $209,000, while second mortgages averaged $34,000.
MHProNews understands two percent of mortgage dollars through Aug. 11 was for manufactured homes, with the rest primarily going for single-family homes. ##
(Image credit:texaslendingtoday)

Article submitted by Matthew J Silver to Daily Business News-MHProNews.