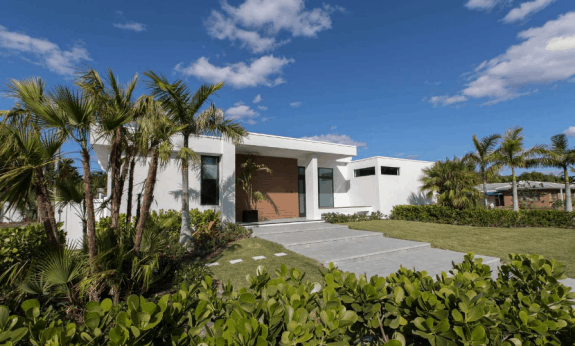 Builder Karen Adams is on a mission.
The President and CEO of Green Dwellings in Palm Beach, Florida aims to be the Tesla of green homes.
Green Dwellings recently completed a green home installation near the Intracoastal Waterway south of Southern Boulevard in Palm Beach.
It's not a mansion and it's not on the water, but the price could easily fit the bill: $1.595 million.
According to myPalmBeachPost, the 2,500-square-foot home comes with amenities such as solar panels on the roof, twin 500-gallon rain barrels that irrigate the lawn and a charging station for electric cars in the garage. The homes are also built to hurricane code.
While expensive, Adams remains focused on what she believes is her target market – Tesla buyers.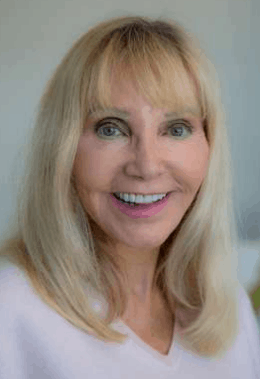 "My client is the Tesla client," said Adams. "Tesla buyers routinely drop six figures on green cars even though a vehicle for half the price would achieve the same purpose as a mode of transport."
Adams believes that fans of the sleek electric cars are willing to pay a premium for similar features in their homes, and she's not concerned about the price tag.
"I already have cash offers," said Adams, referring to the recently completed Intracoastal Waterway home. "I'm not worried about selling this."
Green Dwellings set out to create beautiful, contemporary, healthy living spaces while reducing waste and the carbon footprint. Their goal is to produce more energy than they use. The company was started in 2012 and spent three years in research and development before production began in 2015.
Their Florida factory is strategically located, so as not to create a big CO2 footprint in transporting the modular homes over long distances. Green Dwellings can ship to the Gulf States, Florida Keys and the Caribbean islands.
Per Adams, using this method of construction is faster, more efficient; better quality control at a much better price.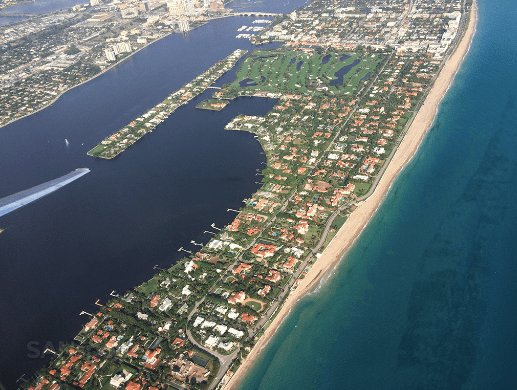 Adams is targeting affluent neighborhoods near the Intercostal Waterway, while breaking down stereotypes about manufactured homes.
"The phrase manufactured home conjures images of flimsy trailers [sic]," said Adams. "This house is a 'bomb shelter' that can withstand 175 mph winds."
"No one can tell this was built in a factory. It looks like a custom home."
As Daily Business News readers are aware, factory-built homes are becoming more popular in the housing industry as builders face a shortage of construction workers. Among the upscale modular homes covered, includes the work done by Revolution PreCrafted Homes, where Eric Trump sits on the board of directors. ##
(Editor's note: While Adam's is not wrong on her point that manufactured homes often have a less than stellar public image, for those readers who are not already aware of studies by third parties that demonstrate the fact that properly installed manufactured homes are in fact as or more durable than conventional housing in windstorms.  For but one example, see the report and video, linked here. Readers should also be aware that modular and manufactured homes are not identical, to learn more, click here.)
(Image credits are as shown above.)

Submitted by RC Williams to the Daily Business News for MHProNews.