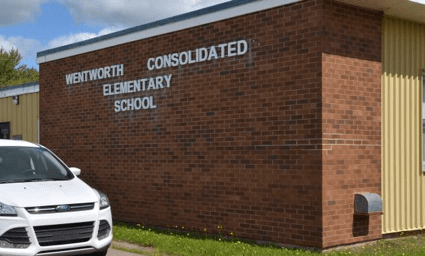 In Nova Scotia, Canada, the challenge of shuttered schools looms large for communities, school boards and politicians.
But a solution is on the horizon, in the form of modular classrooms.
According to the Chronicle Herald, Lunenburg County in the province has had to close two schools, with two more on the chopping block. And, the Cape Breton School Board has announced the closure of 17 schools.
Local resident, and experienced homebuider Peter Simpson believes he has the answer.
Dropping enrollment and shuttered schools hang like dark clouds over politicians and school boards alike in Nova Scotia.
But a Bridgewater resident says there is a way to keep more schools open.
Peter Simpson says modular schools may be the solution.
"What used to be assets for the community . . . have now become liabilities," said Simpson, who is also the former CEO of the Greater Toronto and Greater Vancouver Homebuilders Association.
When schools close, they are turned over to the titleholder after a school review of the buildings, which could be the municipality, the school board or, the developer.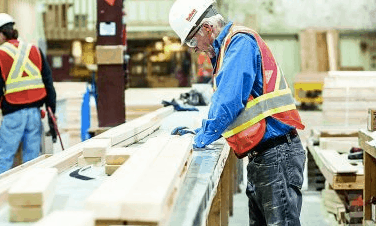 "The owner then has the responsibility to make decisions about the building and property," a statement from the province citied.
With that, Simpson moved to utilize the available modular units.
"When the enrollment drops you can remove those units," said Simpson. "And take them where there is a . . . need."
Simpson provided an example where, if there is a school with low enrollment in Bridgewater, the province could take off a modular wing and move it to a school in Halifax with more students.
Britco Construction, which the Daily Business News reported on recently here, specializes in building modular offices, homes, hotels and classrooms. The company built Watson Elementary in Chilliwack, which has eight modular classrooms.
And, the unique layout was designed to allow for the removal of four classrooms a few years later when the school's enrollment dropped. Declining enrollment is often the reason given when school boards decide to close a school, and the flexibility of modular solutions provides an effective alternative.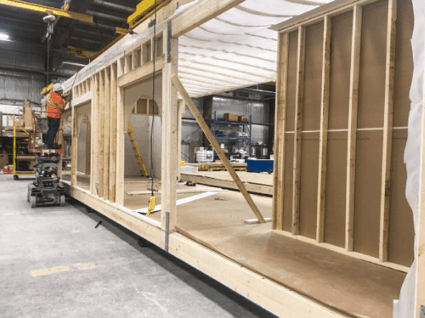 Although potentially effective, opinions vary.
"There is a long-range planning issue with school building in Nova Scotia, and schools have become twice the size they need to be," said Paul Bennett, director of Schoolhouse Consulting.
Bennett sees a scenario where small schools are built in the center of communities.
"They shouldn't be Ontario-designed models imposed on smaller Nova Scotia communities."
Even so, school boards, like one in Ontario, are taking the initiative.
The Flowervale Public School in Toronto is a modular school with a brick core.
And when student enrollment began to decline, the board decided to repurpose the building in 2006. It's now called Giant Steps: Autism School and Therapy Centre, and serves greater Toronto.
And that flexibility now has those in government taking a look.
"We currently have not used modular construction in our schools, but we look at any option that was both cost effective and met the needs of the students and community," said government spokeswoman Heather Fairbairn.
More on Britco's work in Canada, including their buildout of a workforce housing project in northern Alberta, Canada for Devon Energy Corp., is linked here.
For more on the Canadian Modular Market, including Enerdynamic Hybrid Technologies Corp. (EHT) and their goal to deliver 50,000 homes in the nation of Ivory Coast for a branch of its military, click here. ##
(Image credits are as shown above, and when provided by third parties, are shared under fair use guidelines.)
Submitted by RC Williams to the Daily Business News for MHProNews.
(Copyright Notice: This and all content on MHProNews and MHLivingNews always have been and are Copyrighted, © 2017 by MHProNews.com a dba of LifeStyle Factory Homes, LLC – All Rights Reserved. No duplication is permitted without specific written permission. Headlines with link-backs are of course ok. A short-quoted clip, with proper attribution and link back to the specific article are also ok – but you must send a notice to iReportMHNewsTips@mhmsm.com of the exact page you've placed/posted such a use, once posted.)