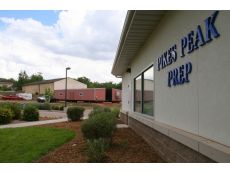 The Licking Heights School District in Pataskala, Ohio, just east of Columbus installed six modular classrooms at the beginning of the current school year, and will acquire six more for the Central Middle School before next school year begins.
MHProNews has learned from newarkadvocate the current high school had just under 1,600 students in 2003, but enrollment has grown to almost 4,000. Voters turned down a bond issue last August to build another high school, so the district has turned to modular units to accommodate the influx of students.
The previous six modular units cost $400,000, and Superintendent Philip Wagner expects the incoming modular classrooms to cost at least as much. Another bond issue was to be placed on the ballot this coming May, but the state will not have the matching funds, resulting in the scrapping of that referendum.
Had the original bond issue passed, the school would have still needed the modular classrooms because completion of the new building would take three years Additionally, two more modular units, this time larger ones, will be necessary to replace the band and choir rooms, because those two music facilities will become needed cafeteria space in order to comply with fire codes.
The district will be eligible for matching state funding again in 2016, but voters must pass a referendum to approve the spending. ##
(Photo credit: thegazette/Kristina Iodice–modular classroom)

   Article submitted by Matthew J. Silver to Daily Business News-MHProNews.