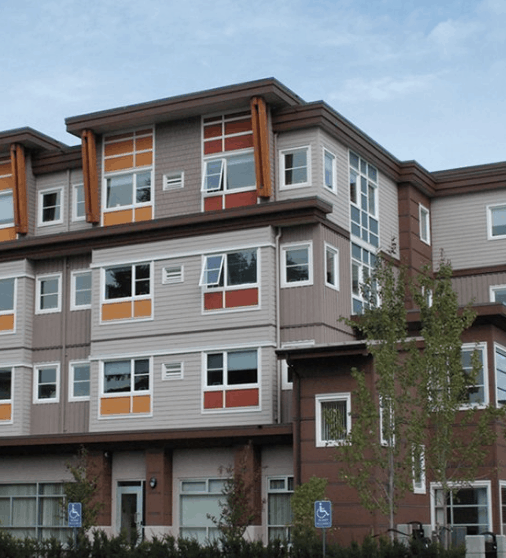 For many among the member of the "First Nations" in Canada, quality affordable housing is a persistent challenge. The Yale First Nation in British Columbia knows this all too well, having to work to provide housing that meets the challenge of standing up to cold weather without being too expensive.
According to The Tyee, the Yale Nation receives a maximum of $169,000 from the federal government to build a house. That's enough for a single-family, wood-frame house or, as Yale First Nation Chief Ken Hansen calls them, "B.C. box houses."
These homes can take six to 12 months to complete, and with frequent rains delays even though the homes meet basic code structure, their quality often leads to challenges including mold.
These challenges led the Yale Nation to Britco, a Langley, British Columbia-based modular building company.
Yale contracted with the company to build 10 two-bedroom modular units in a pair of buildings that meet high-efficiency "Passive House" design requirements.
"For us, the appeal was not only are we being environmentally conscious, which is very important to our chief and council," said Crystal Sedore, housing manager for the Yale First Nation.
"But also to build housing that is beyond minimal acceptable standards. We want something better, and our membership deserves better."
Passive House homes are designed to be so energy-efficient that they are able to stay warm at 62 degrees with residents' body heat, energy from the sun, and by turning on the lights.
Passive Housing relies on strict construction standards and material specifications to ensure as little heat seepage as possible, and housing can be completed in 30 days.
Britco says that their previous Passive House project, located in Bella Bella, B.C., takes as much energy to heat on the coldest day of the year as turning on six 100-watt incandescent light bulbs.
For the Yale Nation, that means cost savings.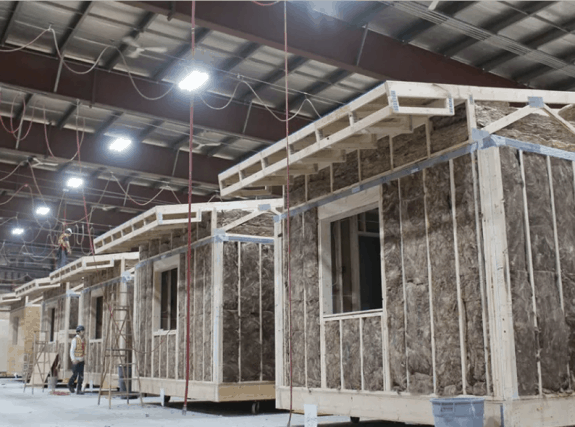 "We're looking at hydro bills estimated to be $10 to $20 a month for heating and electricity" in these new units," Sedore said.
Yale says it will track the units energy use and share the data, providing a valuable test case for modular Passive House designs in other communities, regardless of whether or not they're Indigenous.
"I'm hoping to lead by example," said Chief Hansen. ##
(Editor's Note: The Daily Business News has covered a number of First Nation stories, including the Kashechewan First Nation returning to their land, with new modular housing to welcome them. That story is linked here.)
(Image credits are as shown above.)

Submitted by RC Williams to the Daily Business News for MHProNews.