Arlington, VA, October 1, 2012 – Richard Jennison, President and CEO of the Manufactured Housing Institute (MHI), today announced that
Kelli B. Nelson has been named MHI's new Director of Government Relations. Nelson will assume her new duties October 4 and will be attending the MHI Annual Meeting, being held October 7-9 in San Antonio, Texas.
In her capacity as Director of Government Relations, Nelson will assist MHI's legislative team in promoting the manufactured housing industry on Capitol Hill with legislative lobbying, MHI-PAC and other related projects. She will advocate MHI policy positions before the U.S. Congress and executive branch. She will also recommend policy direction, prepare legislative language and strategy communications, and coordinate grassroots Congressional action. Nelson will also maintain strong communications with the executive directors of state manufactured housing associations and utilize their expertise and contacts with Members of Congress to advance manufactured housing legislative priorities.
"We are extremely pleased to add someone of Kelli Nelson's caliber to our government relations team," Jennison stated in making the announcement. "Her experience working on Capitol Hill, coupled with her working knowledge of the House Financial Services Committee, will add significantly to our legislative team and our effectiveness in advancing issues key to the manufactured housing industry."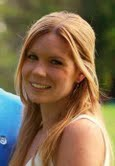 Kelli B. Nelson
Most recently, Nelson has been Senior Legislative Assistant/Financial Services Policy Advisor to U.S. Congressman Donald Manzullo (R-IL-16) where she has served since 2010 as staff member of the House Financial Services Committee, including the Subcommittee of Financial Institutions and Consumer Credit. Prior to this position, she served for two years as Legislative Assistant to Rep. Manzullo where she advised the Congressman on health care, education, labor, Medicare, Social Security, homeland security and assisted with the Financial Service Committee. Nelson was graduated from the University of Illinois with a Bachelor of Arts degree, where she was a member of the National Society of Collegiate Scholars.
###