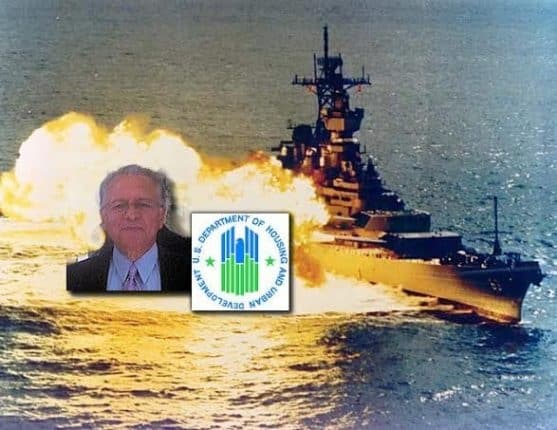 MHARR's president "broadsided" HUD – as well as MHI – on Thursday, January 29th with an emailed release. The timing seemed odd, observers told MHProNews, as this took place in the immediate aftermath of an extraordinary semiannual oversight hearing on Capitol Hill. Chairman Jeb Hensarling's Financial Services Committee had members from both parties peppering Richard Cordray with questions on the handling of manufactured housing regulations by the CFPB.
MHProNews outreaches to MHARR and MHI officials alike drew no reply (MHARR's DC office) and no comment (MHI's office).  But off the record statements have come in from a variety of sources, including those close to both of the manufactured housing industry's national associations, state association leaders and other professionals in the industry.
One neutral source said off the record, "I agree with each of Danny's comments about HUD.  I disagree about lack of progress or losing ground."
A source close to MHI said, we …"have much bigger battles to fight than engaging in a war of words with someone who hasn't accomplished anything for our industry since the passage of (the) Manufactured Housing Improvement Act of 2000," a reference to Danny Ghorbani, President at MHARR.
One MHARR source told us they agreed with every aspect of the MHARR release.
However, while some echoed that, other members in the MHARR camp are split on the release's attack on MHI, and some related strategic and tactical issues. Some see the Darius "Danny" Ghorbani led group as acting properly, while others see MHARR's president as being dead right on issues, but wrong on engagement methods with MHI, and often tactically mistaken in dealing with regulators.
Or as one MHARR member said when asked about the division in their ranks on tactics, timing and wording, "obviously, we are a varied group at MHARR."
A veteran of DC and industry issues told MHProNews, "…note the wide-spread, bi-partisan support for the industry at the (Financial Services Committee) hearing. And, more importantly…such a broad and loud outcry (at the recent Financial Services Hearing with CFPB's ) doesn't happen organically, but as the result of a strategic (and) successful lobbying effort on behalf of…" state associations and MHI.
Indeed, in a video MHProNews plans to feature in the near term, 10 members of the committee raise concerns with Cordray, including the ranking Democrat, Maxine Waters (D-CA). Others included, Rep. Stephen Fincher (R-TN), Reps. Spencer Bachus (R-AL), Joyce Beatty (D-OH), Bill Clay (D-MO), Keith Ellison (D-MN), Greg Meeks (D-NY), Steve Pearce (R-NM) and Terri Sewell (D-AL).
"What is certain is that manufactured housing has not had this level of momentum on Capitol Hill in at least 6 years, if not longer." another source told us.  "MHI and the aligned states (associations) have done a lot of good work, in a tough political environment.  Anyone who knows politics and lobbying knows that it takes time to get things done, especially when you don't have tons of money to throw at lobbying. Danny's (Ghorbani) disappointed that MHARR working with MHI for a year has not shown huge results? Excuse me? What can he point to of substance that he achieved in the last few years? Things are tough in DC! Danny's timing looks short sighted, or worse, in the light of the facts and history."
Will the MHARR release slow momentum in DC or on the Hill? "Unlikely." said one when asked. "The states and MHI have some real traction at this point. Danny's broadside won't harm MHI, the states, perhaps not anyone but Danny himself. Some will be glad he did it, because they share Danny's frustrations with HUD.  But is this the way to get real change done? There is a real difference of opinion within the ranks of MHARR, (whose members) often agree with Danny on policy and goals, but not always agree on his style or timing."
MHProNews will monitor the topic, as sources aligned with MHARR tell us that a concerted 'tag team' effort to use the MHARR release will be made by a handful of disgruntled MHI members in the days ahead.
The full MHARR release – which sparked the comments above – is linked here. ##
(Editor's Note: Remember, "We Provide, You Decide." ©  Opinions on this topic or others of industry interest are welcomed and encouraged.)
(Image Danny Ghorbani smiles at the broadside by the USS Missouri at HUD's logo. Image Credits: Wikicommons, HUD logo and MHProNews)