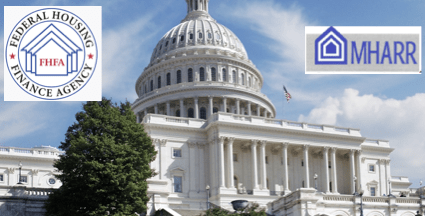 Washington, D.C., February 9, 2017 – The Manufactured Housing Association for Regulatory Reform (MHARR) tells MHProNews that, at a Federal Housing Finance Agency (FHFA) "listening session" in Washington, D.C. on February 8, 2017, President and CEO Mark Weiss reiterated and underscored previous remarks by MHARR representatives.
Weiss asserted that the Agency's December 29, 2016 "Duty to Serve Underserved Markets" (DTS) rule and related "Evaluation Guidance" for DTS implementation plans do not and cannot comply with the essential legislative mandate of DTS and are, therefore, unacceptable.
MHARR says that the meeting opened with an appearance by FHFA Director Melvin Watt, who thanked DTS stakeholders for their participation and information provided regarding specific aspects of DTS' implementation.
Watt also announced that the February 17, 2017 deadline for written responses to a detailed Request for Information (RFI) published by FHFA specifically concerning manufactured housing chattel loans, would be extended until March 21, 2017, which appeared to be a response to President Donald Trump's regulatory "freeze" order, enacted on January 20, 2017.
During the meeting, MHARR detailed the specific legal and policy bases for its position that any DTS implementation, in order to comply with the express directive of Congress as set forth in the Housing and economic Recovery Act of 2008 (HERA), must provide for a program of material and expedited Government Sponsored Enterprise (GSE) securitization and secondary market support for manufactured housing chattel loans, which comprise 80% or more of the entire manufactured housing market.
"DTS was not an invitation for the GSEs to maintain the status quo for years or decades more," said Weiss.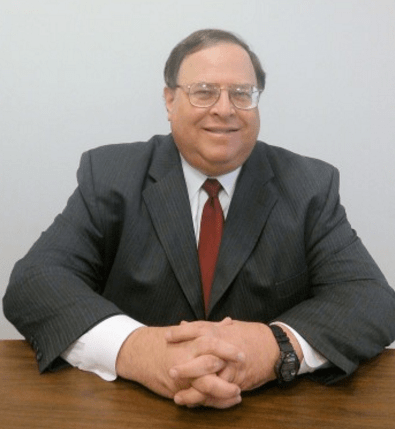 "DTS does not stand for 'Duty to Study.'"
Weiss also commented on Director Watt's actions.
"As indicated by Director Watt's action to extend the comment deadline for FHFA's pending RFI, the January 20, 2017 regulatory 'freeze' order put in place by President Trump, by its express terms, also applies to the DTS final rule and subsequent Evaluation Guidance" said Weiss.
"FHFA should use the additional time provided by this order to correct its approach to DTS and, with the additional information and input that it has received from stakeholders, revise both the final rule and its Evaluation Guidance to provide for an expedited path to material, mandatory GSE securitization and secondary market support for manufactured housing chattel loans."
The full MHARR statement is available for Daily Business News readers here.
The full presentation from Weiss to the listening session is linked here. ##
(Image credits are as shown above.)
Submitted by RC Williams to the Daily Business News for MHProNews.