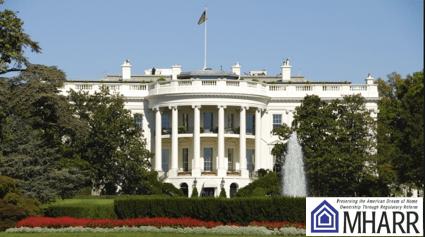 Washington, D.C., February 28, 2017 – The Manufactured Housing Association for Regulatory Reform (MHARR) tells MHProNews that Executive Orders issued by President Trump within the past thirty days provide an unprecedented opportunity for the federally-regulated manufactured housing industry and American consumers who rely upon manufactured homes.
The orders, says MHARR, fulfill the campaign promises by the President to significantly curtail the "regulatory state," provide a solid basis for the industry and consumers to seek the elimination or modification of needless, job-killing federal regulations that unnecessarily increase the cost of the nation's most affordable homes.
President Trump's actions also provide a foundation for fundamental reforms to the manufactured housing program at the U.S. Department of Housing and Urban Development (HUD), to bring the program into full compliance with the landmark Manufactured Housing Improvement Act of 2000.
MHARR says that executive orders issued on January 30th and February 24th require virtually all federal agencies to identify at least two existing regulations to be repealed for each new regulation added to the agency. Further, the agencies must designate a "Regulatory Reform Officer" and appoint a "Regulatory Reform Task Force" to identify regulations that eliminate jobs or inhibit job creation that are outdated, unnecessary or ineffective.
In combination with the government-wide regulatory freeze order implemented January 20th, and the pending confirmation of Dr. Ben Carson, as HUD Secretary, MHARR says that these mandates offer potentially once-in-a-lifetime opportunities for the industry and consumers to put a severely out-of-touch and out-of-control federal manufactured housing program back on-track.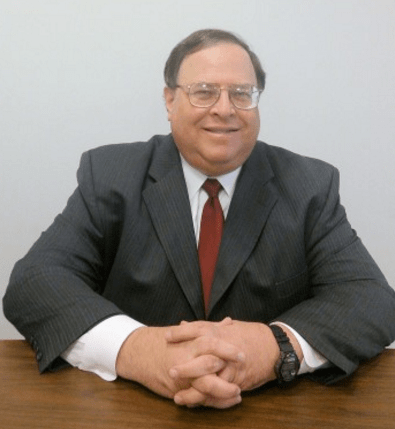 "The stance of the Trump Administration on the needless regulatory burdens confronting America's small businesses is a godsend for the manufactured housing industry and the mostly lower and moderate-income Americans who rely on its homes for affordable, non-subsidized housing," said MHARR President and CEO, Mark Weiss.
"With these new policies, the industry and consumers have an unprecedented opportunity to achieve and cement in place the major program reforms mandated by Congress in the 2000 reform law. While MHARR intends to aggressively pursue this opportunity, it cannot be the only industry organization seeking fundamental change to put the federal program back on track."
"The go-along-to-get-along segment of the industry, accordingly, has a crucial decision to make – to either embrace fundamental change, or continue protecting an unacceptable and indefensible status quo."
The full release from MHARR is linked here.
For MHARR's comments on the State Administrative Agencies (SAA) funding rule, click here. ##
(Image credits are as shown above.)

Submitted by RC Williams to the Daily Business News for MHProNews.