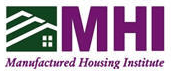 Top National News

Cost of Flood Insurance Rises, Along With Worries
The Biggert-Waters Flood Insurance Reform Act of 2012 is being rolled out in stages, with a major element that removed subsidies to keep federal flood insurance premiums artificially low for millions of policyholders in effect as of Oct. 1. About 20 percent of property owners with federal flood insurance received these subsidies and will now face higher premiums immediately or over the next several years or whenever they sell. The exact increase hinges on the home's elevation above flood level. The pending increases in flood coverage are harming property values already, particularly in areas just starting to recover from the recession. Movement against the law has already begun, with a bipartisan group of U.S. lawmakers pressing for adjustments after the government shutdown. Meanwhile, the state of Mississippi has filed suit against the federal government to stop the law. U.S. Sen. Bill Nelson (D-Fla.) says, "The homeowners and business owners simply cannot withstand these gargantuan hikes. There is a lot of panic about this." However, some suggest that the changes are necessary to stave off program default as the initiative remains $25 billion in debt due to climate change and coastal over-development. About 600,000 homeowners nationwide will see their rates rise only if they buy new policies or allow their current policies to lapse; but some homeowners are concerned that they may be unable to sell their homes, as premiums could range from $3,000 to $33,000 or much more.
From "Cost of Flood Insurance Rises, Along With Worries"
The New York Times (10/13/13) P. A14 Alvarez, Lizette; Robertson, Campbell
Where Is Middle Class Able to Buy a Home?
Housing has become less affordable for middle-class buyers due to rising property prices, higher interest rates, and incomes that are not keeping pace with appreciation and borrowing costs, finds a new report from Trulia. For the purposes of the survey, affordability is based on whether the total monthly payment for a home was less than 31 percent of the metro area's median household income. San Francisco is the toughest market to own a home, with Trulia finding that only 14 percent of that market's for-sale listings are affordable. Orange County, Calif., followed at 23 percent, then Los Angeles at 24 percent, New York at 25 percent, and San Diego at 28 percent. The most affordable homes for the middle class, meanwhile, are in the Midwest and the South. The Ohio markets of Akron, Dayton and Toledo topped the most-affordable list, with affordability ranging from 86 percent to 88 percent in these cities.
From "Where Is Middle Class Able to Buy a Home?"
Investor's Business Daily (10/11/13) P. A10 Alva, Marilyn
MBA Reports Multifamily Lending Up 33 Percent
A total of 2,803 different multifamily housing lenders provided $146.1 billion in new loans last year for apartment communities with five or more rental units, reports the Mortgage Bankers Association (MBA). The 2012 dollar volume represents a 33 percent gain from the previous year's levels. Two-thirds of the active lenders made five or fewer multifamily loans over the course of 2012. The $146 billion of multifamily mortgages originated last year went to a broad array of investors. In terms of total dollar volume, the biggest share (40 percent) went to Fannie Mae and Freddie Mac. In terms of number of loans, 80 percent went to commercial bank, thrift, and credit union portfolios. The top multifamily lender in 2012 by dollar volume was JPMorgan Chase Bank, followed by Wells Fargo and CBRE Capital Markets Inc. Jamie Woodwell, MBA's vice president of Commercial Real Estate Finance, remarks, "In many ways, we were in a golden age of multifamily finance in 2012, that to a large extent continues today. Low interest rates, strong property fundamentals, and increasing multifamily property prices are all supporting a very favorable lending environment."
From "MBA Reports Multifamily Lending Up 33 Percent"
National Mortgage Professional (10/11/13)
NAA/NMHC Take to the Hill for Multifamily Reform
According to critics, Capitol Hill legislators considering the future of the U.S. housing finance system have to realize that a "one-size-fits-all" approach will not be successful. The differences between the single-family and multifamily housing sectors — both in how they operate and how they have performed — require different solutions to avoid putting the 35 million Americans who depend on the apartment sector and the $862 billion multifamily debt market at risk. That was the core message from the National Apartment Association (NAA) and the National Multi Housing Council (NMHC) in Oct. 10 testimony before the Senate Committee on Banking, Housing and Urban Affairs. Bozzuto Group Chairman and CEO Tom Bozzuto, representing the NAA and NMHC, stated, "We strongly urge policymakers to retain the successful elements of the government-sponsored enterprises' multifamily programs in whatever replaces them. . . . When credit markets have been impaired for reasons that have nothing to do with multifamily property operating performance, the federally backed secondary market has ensured the continued flow of capital to apartments." He went on to call for a reformed housing finance system that retains a federal backstop for multifamily housing.
From "The Debate on Multifamily Housing Reform Continues"
LoanSafe.org (10/10/2013) Ferreras, Alex
Industry News

Si Robertson Is Proud New Owner of a Clayton Home
Si Robertson, one of the stars of the A&E television show "Duck Dynasty," has backed up his earlier endorsement of Clayton Homes as a "good call" by becoming the owner of one of the company's manufactured homes. He and wife Christine chose the builder's "Sequoia" model, which features a wrap-around porch, brick exterior, and open floor plan. "The home is built indoors in a climate-controlled manufacturing facility to ensure it is higher quality and environmentally friendly," said Clayton Homes CEO Kevin Clayton. "In fact, the total scrap and waste from this home fits in less than two 30 gallon waste containers. This helps us keep our prices down so our customers can focus on family and the things that matter most in life."
From "Si Robertson Is Proud New Owner of a Clayton Home"
SYS-CON Media (09/20/13)
UMH Acquires $1.72M Manufactured Home Community
UMH Properties has purchased Rolling Hills Estates, a manufactured home community in Cumberland County, Pa. The Freehold, N.J.-based company paid $1.72 million for the asset, which includes 91 manufactured home sites. With the acquisition, UMH now owns an estimated 12,900 sites at 69 manufactured homes communities.
From "UMH Acquires $1.72M Manufactured Home Community"
NJBIZ (10/03/13) Ross, Joe
HFF Secures $52M Financing for Manufactured Home Community
On behalf of borrower Hometown America, HFF has arranged $52 million in financing for an Alexandra, Va., manufactured home community. HFF also will service the 10-year, fixed-rate loan for Audubon Estates, which boasts 701 home sites and a 99.9 percent occupancy rate. "We were pleased with how competitive the quotes were that we received through HFF's efforts," remarked Hometown America's Doug Minahan. "This is a clear indication that lenders are bullish on high-quality manufactured housing communities located in desirable markets."
From "HFF Secures $52M Financing for Manufactured Home Community"
Multi-Housing News (10/13)
Modular Home Company Headed to Camden
Construction is underway at a modular home facility in Camden, N.J., that organizers say will be the first of 10 across the country and 40 around the world. In the short term, they say the global headquarters of ACTS Industries — slated to open in about nine months — will create as many as 1,000 jobs for local workers. "This is more than just the product and the manufacturing of homes," declared California business consultant Michael Buehler, a principal of the project. "This is about hope and prosperity. Camden needs a break, and this is going to change lives."
From "Modular Home Company Headed to Camden"
Cherry Hill Courier Post (10/10/13) Cooney, Joe
CapWest Mortgage Now Serving Manufactured Housing Clients
CapWest Mortgage has added manufactured home refinancing to its menu of services. According to President and CEO Monte Robbins, the Overland Park, Kan.-based company aims "to provide home financing solutions for as many people and as many housing situations as possible. This new product offering will allow us to serve a group of homeowners who often have difficulty finding lenders that can help them, simply because their home happened to be built in a factory." CapWest will process the refis through all Fannie Mae programs as well as Freddie Mac's Open Access initiative. To qualify, homes must be titled as real property and meet other criteria. "We are confident that the ability to offer refinancing to this underserved population of homeowners will be just as valuable to our secondary market clients as it is to us as a retail lender," Robbins added.
From "CapWest Mortgage Now Serving Manufactured Housing Clients"
Digital Journal (10/08/13)
FEMA Housing Mission Ends
The Federal Emergency Management Agency (FEMA) has wrapped up its temporary housing effort in North Dakota following the flooding of the Souris River in 2011. To resolve the severe housing shortage the disaster created, FEMA brought in more than 2,000 manufactured homes. All of the households served have since relocated into permanent shelter; and the decommissioned housing units have been donated to other agencies, added to federal surplus property through the General Services Administration, or sent to tribes both in and outside of North Dakota. "It's a big success story for us," said regional FEMA coordinator Dan Alexander. "There's quite a few best practices coming out of this that we are going to be capturing and trying to advance in future housing missions."
From "FEMA Housing Mission Ends"
Minot Daily News (ND) (09/26/13) Schramm, Jill
Modular Apartment Building to Open in Hempstead
Following the debut of New York City's first prefabricated building — a modular apartment building in the Inwood neighborhood — the trend is spreading into the counties. Nassau County now boasts Village Lofts, a modular rental property in Hempstead. The 29 one- and two-bedroom units were assembled in a plant, then trucked to the site and stacked on a foundation. The apartment homes feature moldings, wood floors, oversized windows, custom bathroom tile, and GE Energy Star appliances; while the property as a whole offers a courtyard, elevator, common room, media screening room, and onsite storage. "The building is top-notch quality," declares Matthew Korman, part of the marketing and leasing team for Village Lofts.
From "Modular Apartment Building to Open in Hempstead"
New York Newsday (09/24/13) Bruno, Lisa Doll
MHI News
MHI Holds 77th Annual Meeting

MHI held its 77th Annual Meeting in Carlsbad, California on September 29th – October 1st with 137 members and guests in attendance. MHI thanks the following sponsors for their generous support of MHI's Annual Meeting.
Silver Sponsors
Assurant Specialty Property
Clayton Homes
Drew Industries/LCI/Kinro
Hometown America
Shaw Industries, Specialty Markets
Style Crest, Inc.
YES! Communities
Bronze Sponsors
Advantage Homes/Realty World Todd Su & Co., Inc.
CU Factory Built Lending
Inspire Communities
McGlinchey Stafford PLLC
RADCO
T.R. Arnold & Associates, Inc.
UPF Services
U.S. Bank
Four members of the manufactured housing industry were honored during the annual awards dinner. David Tompos, President and CEO of NTA, Inc. received the Frank Walter Standards Award which is selected by the MHI Technical Activities Committee. The award was presented by past recipient Manuel Santana. Leonard "Lenny" Kopowski, Director of Government Affairs, Louisiana Manufactured Housing Association, was honored with the Jim Moore Excellence in Communications Award which is selected by the Manufactured Housing Executives Council (MHEC) and presented by past recipient DJ Pendleton. DJ Pendleton, Executive Director of the Texas Manufactured Housing Association, was presented with the State Association Executive of the Year Award which is a peer award selected by the state association executive directors. Past recipient Sheila Dey presented the award to Pendleton. The 2013 Chairman's Award was presented to Joe Stegmayer, Chairman and CEO of Cavco Industries, Inc. byMHI's current Chairman, Nathan Smith. After the awards presentation, the MHI–PAC annual raffle drawing was held. 2013 raffle winners are: 1st prize – Tom Coyne, Vanderbilt Mortgage; 2nd prize – Jeremy Gray, YES! Communities, and 3rd prize – Jerry McCartney, TruMH. Silent Auction winners were also announced.
At the Monday morning general session, attendees listened to an economics presentation by Dr. Stephen Conroy, Professor of Economics at the University of San Diego. Click here to view Dr. Conroy's presentation.
At the MHI Annual Membership Meeting luncheon officers for 2014 were elected as follows: Chairman – Nathan Smith, SSK Communities; Vice Chairman – Phyllis Knight, Champion Home Builders, Inc.; Treasurer – Howard Walker, Equity LifeStyle Properties; and Secretary – Kevin Clayton, Clayton Homes. After elections were held, Chairman Nathan Smith addressed the attendees. In his remarks, he expressed appreciation for the opportunity to serve the association for another year as Chairman. He provided an overview of MHI's major accomplishments in 2013 and highlighted priorities for 2014. MHI's solid financial position was credited to MHI members' increased share of home shipments (83 percent) and growth in attendance at the National Congress & Expo. Legislative and regulatory accomplishments highlighted were the introduction and strong co-sponsor support for H.R. 1779, relief for the industry in several CFPB rulemakings implementing Dodd-Frank provisions, extension of the New Energy Efficient Home tax credits, language in DOE's 2014 funding bill directing the agency to work with HUD and the MHCC prior to promulgating new energy efficiency standards for manufactured homes, and 2014 HUD appropriations bill language requiring HUD to fill the vacant administrator position for the manufactured housing program or face budget reductions.
At the Tuesday morning breakfast an "Ask the Experts" panel gathered to discuss Dodd-Frank and the CFPB regulations and take questions directly from the audience. The session was moderated by Dick Ernst, Financial Marketing Associates, and panel members were: Tom Hodges, Clayton Homes; Marc Lifset, McGlinchey Stafford; and Tim Williams, 21st Mortgage Corporation.
Shipments of Manufactured Homes No Longer Threatened by Government Shutdown

The impact of the federal government shutdown has rippled through HUD and its associated program contracts. On October 7th, HUD's monitoring contractor for the Manufactured Housing Program, the Institute for Building Technology and Safety (IBTS), received a "stop work" order. The "stop work" order means that IBTS is not able to issue certification labels for homes. These labels are required before homes can be shipped to consumers.
As a result of grassroots efforts by MHI members and staff to lobby industry supporters in Congress, HUD lifted the "stop work" order for IBTS. As of October 15, 2013, certification labels will continue to be available during the partial federal government shutdown. HUD cautioned however, that should the shutdown continue beyond October 31st, another "stop work" order could be imposed.
Going forward, MHI will recommend changes to the Manufactured Home Procedural and Enforcement Regulations that limit the supply of labels issued to manufacturers at any one time.
5,842 New HUD-Code Homes Shipped in August 2013
In August 2013, 5,842 new manufactured homes were shipped, an increase of 4.9 percent from August 2012. Increases were across the board with shipments of both single-section and multisection homes up compared with the same month last year. Total floors shipped in August 2013 were 9,084, an increase of 3.7 percent compared with August 2012.
In comparison with 2012, 2013 shipments started with an increase in January followed by declines in the months of February and March. The upward trend resumed in April and continued through August with increases in shipments every month. For the first eight months of this year, shipments totaled 39,756 homes compared with 37,498 homes in 2012, a net increase of 6.0 percent.
The seasonally adjusted annual rate (SAAR) of shipments was 59,352 in August 2013, down 1.6 percent from the adjusted rate of 60,337 in July 2013. The SAAR corrects for normal seasonal variations and projects annual shipments based on the current monthly total.
The number of plants reporting production in August 2013 was 122 and the number of active corporations was 46, both unchanged from the prior month.