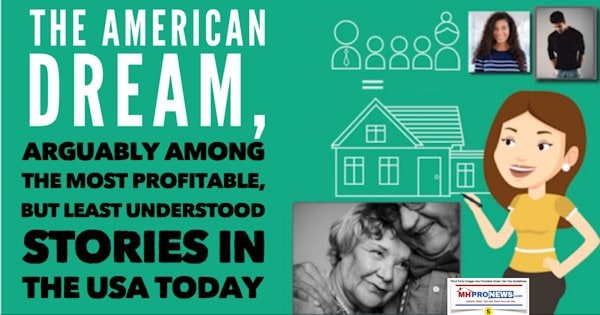 The American Dream is more than housing that someone owns, but that is a key element to it. Properly understood, this story could bridge much of the left-right divide. Properly told, and it would likely need to be a series, it could win a Pulitzer or other prize for reporting.
Nevertheless, those true tales are not being properly told, why?
"A man's home is his castle," is a potent maxim whose origin dates back centuries. In 1604, Sir Edward Coke declared that "The house of every one is to him as his castle and fortress, as well for his defence against injury and violence as for his repose," per Wikiquote.
There are dozens of nations where the rate of homeownership is higher than the United States. That's a vexing reality. How can it be that when the typical American today is demonstrably richer than the inhabitants of other lands, why are their homeownership rates higher?
At the time this chart was produced, here are the rates of homeownership in dozens of nations, per Wikipedia.

The rate of homeownership has been recovering since the election of President Donald J. Trump. But per Pew Research in 2016 data reported in 2017, some 36.6 percent of our nation were renters. Conventional housing builders can't keep up with demand. The National Association of Home Builders Chief Economist Lawrence Yun said earlier this year that some 8.3 million housing units are needed, now. Several gurus among the tech giants have decided that only factory building can close the affordable housing construction gap.
Here in the land where factory-home building was born, or at least popularized, there are known ways that millions of those renters could become homeowners, by opting for factory crafted homes. Everything else you drive, wear, use to make calls came from a production center. Why is it that our society seems to fear factory built homes?
Millions of our fellow citizens could start building equity, which is the most common form of household wealth.
But millions don't. Why?
As numerous professionals in our industry have long known, you can own a federally-regulated for safety, durability, and greener-by-design manufactured home for the same or less than rent in most markets. The National Association of Realtors™ (NAR) did serious, third-party research this year, that debunked many of the commonly held fallacies about manufactured homes. That NAR report was only a blip in the news.
Why?
With about half a million homeless in the U.S., perhaps the quickest way to house them affordably would be in the only kind of permanent housing built to a federally preemptive construction standard, known as the HUD Code for manufactured homes. The National Fire Prevention Association (NFPA) in their research a few years ago found that manufactured homes – unlike the mobile homes of over 4 decades ago – are as safe as a conventional house, but far less expensive.
Millions who want to retire well don't think they can do so affordably, but if they understood the reality vs. the 42+ year old misinformation, they might sell their more expensive conventional housing, and turn instead to a manufactured home.
This year – in 2018 – alone:
The Urban Institute (twice)
Bloomberg
Fannie Mae
The National Association of Realtors
The Apartment List

Federal Housing Finance Agency

(

FHFA)
HUD Secretary Ben Carson
An affordable housing focus group of manufactured home owners, and
Value Penguin
are among those who have praised the manufactured housing option. How is it possible that it is still being called by the inaccurate pejorative, "trailer house?" When no mobile homes have been built in the U.S. for over 42 years, why do media and others often still inaccurately call a "manufactured home," a "mobile home?"
The last report noted in our bulleted list above – Value Penguin – cites third-party research by a pair of National Bureau of Economic Research (NBER) scholars to demonstrate how an additional two trillion dollars a year in Gross Domestic Product (GDP) could be produced annually, simply by making more affordable housing – including manufactured homes – more readily available.
Imagine for a moment that you wanted to break through on the noise about the affordable housing crisis. With such an impressive collective bulleted list – the one above – where would you put that on your website if you were the Manufactured Housing Institute (MHI)? Oddly, that list is nowhere one can readily see it, if it is there at all, it's behind a firewall. Why?
Don't misunderstand. MHI has promotional information, but it looks like advertising instead of referencing all of the potent third-party praise cited above. It also includes facts that MHProNews advised MHI months before they made this posted video were inaccurate. For example, the video understates the GDP contribution of manufactured housing, saying it is about $3 billion a year, when simple math tells us that in 2017 it was more like $6.5 billion that year. Doesn't misinformation – perhaps geared to support a few favored members – from the largest national association only harm the industry's credibility?
What you can find on their website is items like the video above, plus a new video that promotes MHI themselves. That self-promotion of MHI video proposes an entirely new claimed solution that uses a new style – meaning, untested – home. That 'new class of homes' arguably could diminish the acceptance and value of what millions of manufactured homes already achieved and represent. That's according to a range of industry professionals, that includes MHI members. So why are they pushing that experiment when MHI-only members that are HUD Code builders have told MHProNews that it makes more sense to build a modular house instead of that 'new class' of manufactured home? That would avoid all sorts of delay, confusion, and risks to the bulk of the manufactured home industry, existing home owners, and consumers alike.
Who's brainchild was this MHI 'new class of homes?' Per a well-placed MHI source, the homes and standards originated from "Kevin Clayton."
What you won't see on the MHI website is an explicit statement of how much Berkshire Hathaway owned firms – like Clayton Homes – control that Arlington, VA based trade association.
What you won't see on the MHI website is how Chairman Warren Buffett's Berkshire Hathaway owned Clayton Homes and some of their lending sister firms are under several federal investigations. On the boxes that follow, you can click the headline and access that report for more information.
Whistleblower! Ex-Clayton Homes Team Member on TV Denounces Manufactured Housing Giant's Practices
Nor will you see how past MHI Chairman Nathan Smith, who is currently their MHI PAC Chairman, has had several potentially high-profile legal issues quickly swept away. Is it because of Smith's strong ties to prominent Democrats? Or is it due to Smith's ties to Clayton and Berkshire's 21st Mortgage?
Nathan & Mary Lee Chance Smith, Leaders in 'Anti-Trump Resistance,' Manufactured Housing Impact?
When one drills down on the Manufactured Housing Industry's tragicomic story, one sees how Berkshire entered the field 15 years ago and has purportedly proceeded to monopolize the industry.
Among those who have pointed their finger with that allegation is Congresswoman Maxine Waters, who will likely chair the powerful House Financial Services Committee. Will Representative Waters (CA-D) and her Democratic colleagues investigate Warren Buffett, the Claytons', and Berkshire Hathaway lenders – which she said was a near monopoly that has also been charged with racism and predatory behavior?
Buffett has said you don't get involved in a business that doesn't make sense. When legendary investors like Warren Buffett and Sam Zell are both in manufactured housing, how could that fail to register with more investors – not to mention – with so many millions of our fellow citizens?
Or is it because Buffett – who's BH Media Group could arguably single-handedly change the understanding and thus the fortunes of manufactured housing – that in various actions and inactions keeps reality as foggy as possible? Does that fog help him consolidate more of the industry, that makes so much common sense? Plus earns Buffett's Berkshire billions?
News is a business. Media covers or not what their management and ownership want, and in the way their management or ownership desires.
Poverty is also a huge business. Keeping some poorer than they should be can also be a tool used to generate votes at election time.
Meanwhile, millions are trapped in renting, or are homeless, in the wealthiest nation on the face of God's earth.
"I'm tired of being the best kept secret. I'm ready to help house America," said Terry Decio, whose father Art Decio was once positively shown on the cover of Time Magazine back in the pre-HUD Code mobile home era.
Terry, perhaps you should ask Uncle Warren for his permission to support and properly tell the "best kept secret" story in the manner that it ought to be told?
The American dream awaits tens of millions, but various forces purportedly by their action and inaction are allowing it to languish. To learn more, see the linked boxes, below. "We Provide, You Decide." © ## (News, commentary, and analysis.)
(See Related Reports, further below. Third-party images and content are provided under fair use guidelines.)
By L.A. "Tony" Kovach – for MHProNews.com.
Tony is the multiple award-winning managing member of LifeStyle Factory Homes, LLC, the parent company to MHProNews, and MHLivingNews.com.
Office 863-213-4090 |Connect on LinkedIn:
http://www.linkedin.com/in/latonykovach
Sign Up Today!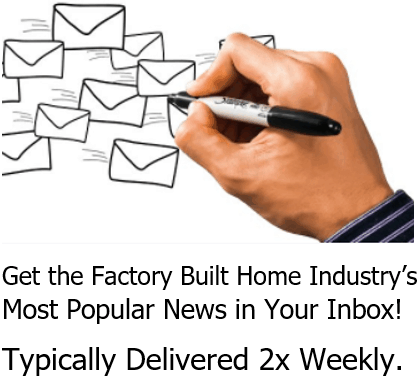 Click here to sign up in 5 seconds for the manufactured home industry's leading – and still growing – emailed headline news updates.
Related References:
https://www.manufacturedhomepronews.com/smoking-gun-3-warren-buffett-kevin-clayton-clayton-homes-21st-mortgage-corp-tim-williams-manufactured-home-lending-sales-grab/
https://www.manufacturedhomepronews.com/machiavellian-godfather-sam-zell-warren-buffett-capital-lending-and-crossed-lines-in-manufactured-housing/
https://www.manufacturedhomepronews.com/back-to-basics-what-is-classical-liberalism-and-what-can-it-mean-for-manufactured-housing-growth/
https://www.manufacturedhomepronews.com/understanding-the-news-as-business-and-manufactured-housing/
https://www.manufacturedhomepronews.com/claytons-miss-kevin-and-tims-manufactured-housing-kill-shot-more/
https://www.manufacturedhomepronews.com/acclaimed-poverty-inc-video-mhville-why-left-right-should-listen-learn-from-each-other/