In this issue we have the exclusive "Cup of Coffee" interview with Democratic Senate candidate, Congressman Joe Donnelly, who co-sponsored the bi-partisan HR 3849. You will also find an election study done by a team at the a University of Colorado that uses a formula has been 100% accurate in predicting the outcome of presidential races dating back to 1980. We also bring you the Republican's – and millions of other Americans – beloved Gipper, in his own words. You might even find a Libertarian in the mix this month.
"We provide, you decide."
In this, our 36th monthly issue – finishing 3 years of industry-leading trade journal publishing news, tips and views manufactured home pros can use, we bring you an advance look at one of the top two 2013 industry events in the U.S. in terms of size and attendance. The other top event advance look is linked here.
We provide, you decide.
We bring you a column by another top independent U.S. MH Retailers. Both of these thought provoking columns are linked below, for your ease of reference.
We provide, you decide.
We have a university level study on the Eagle Ford shale, which also includes a power point download that looks at other formations and their current and potential economic impact. Review both carefully, because these energy sector opportunities spell strong potential demand for factory built housing.
We provide, you decide.
We have an analysis by a pro-Industry attorney who joins us for the first time this month. He looks at the patterns of manufactured and modular home placements, which begs some compelling questions we must consider for the sustained future of our industry. Top drawer!
We provide, you decide.
In addition to all of the above, you will find one of the best fair housing attorney's that has served our readers for well over a year. With two recent actions by HUD against manufactured housing communities, a solid understanding of fair housing MUST be a top issue for manufactured home professionals.
We provide, you decide.
You will find more sound, practical advice from a respected community management professional, who has served our readers here at MHProNews.com for some 2 years with distinction.
We provide, you decide.
We are the only place online where you can find all of MHI's news and MHARR news on one convenient site, along with a number of Corporate press releases too. Read about MHI's new NCC appointment. Read about MHARR's take on the HUD charges of discrimination against those two manufactured home communities.
We provide, you decide.
We provide our usual strong line up of management, marketing, sales, general industry, legal and inspirational category columnists.
Where else in our Industry can you find a larger, deeper, broader line up of quality information for business professionals and associations to help protect and grow your bottom line needs and interests?
Knowledge is power only when used. When we provide, you decide how to share these informative reads with your team to protect and grow your business!
How it all began
About 37 months ago, I got word that the Manufactured Home Merchandiser Magazine was closing. Ouch. It was more painful than that, because when I started in 1981 selling manufactured homes, it was the Merchandiser that provided some of the insights and knolwedge that allowed me to survive and then thrive.
A few days after hearing the news, I called Jim Visser, who was very gracious. Jim said he knew and liked my writing for the Merchandiser, but that he only had so much space each month in his print publication. He explained – and I respected the fact – that he didn't want to bump another long standing columnist so that I could write for him, but if something changed, he'd let me know.
Good guy, Jim. I completely understood his gracious explanation.
I had the start of a series of columns scheduled with the Merchandiser that I felt was important for the turn-around of the manufactured housing industry. So I asked myself, what to do to reach the industry at large?
Within 2 weeks of the hearing that the Merchandiser closed and that conversation with Jim Visser, I had talked to my wife and the first level of potential writers to form the start of what went live in mid-October of 2009 as MHMarketingSalesManagement.com – MHMSM.com – which today is the marketing and consulting arm of our firm – with the news, tips and views arm of our trade media platform being currently rebranded as MHProNews.com.
As Dan Rinzema of MHVillage fame stated: "…that name" – MHProNews.com – "says it all."
Within 90 days of our launch of our trade media – MHMSM.com now known as MHProNews.com – we already had at that early stage in our evolution, more readers (visits) than any other industry trade publisher – print, PDF or online – left in our Industry.
But we continued to grow.
Today, less than a year after we went live with our new format in October 2011, some 1.2 million visits by professionals like yourself since have occurred here. When we check our month-ending page views, it will be around the 8 million page views since 10-1-2011.
To put this in perspective, the leading national trade association's website self-reports 250,000 page views monthly. They have been around for decades longer than we have, yet we have about 3 times their page view readership rate and more readers than all other manufactured housing trade journal or B2B publishing sources combined.
Even in the dead of night, any visitor is not alone on our site.
We provide and you decided to make us #1 with your browsers, tablets and smart phones.
Industry News, Tips and Views Pros can Use
Our thanks to all those featured writers, team members and the growing number of sponsors who make it possible for us to provide the great content that brings you and others here by the thousands each day.
More professionals come here daily, than some other sites will see in a month or more!
Thank you.
General elections happen every four years. But we have to earn the vote of your time every day. The most common start to messages we get begin with the word "thanks" or "thank you." But you can find publicly shared comments of support at this link, and sample client testimonials at this link.
Thank you.
As our regular readers know, we where the first – and still the the only – Daily Business News briefs the factory-built housing industry has seen. If you read this daily for a month, you will find out why thousands are hooked on this time saving, opportunity sparking and business insights news tool.
We have the first and only Industry Voices, where 'letters to the editor' and OpEd or opinion columns by pros like you are published. We have numerous blogs and news modules, all of which can be found on our home page and drop down menus.
And recently, we launched what is becoming the start of the industry's de facto image campaign. From modest beginnings, 36 monthly issues ago, we began MHProNews. Just wait and see what 36 months of ManufacturedHomeLivingNews.com or MHLivingNews.com for short – can do for the Industry and those who get involved in that growing project.
With my deep and sincere thanks to all involved who make this possible. My thanks to all of you who come routinely to earn more by learning more.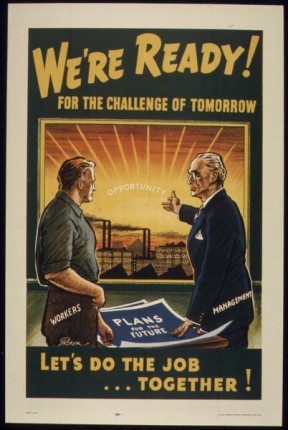 With no further adieu – please dive into many top quality articles in the big issue number 36. Happy Labor Day.
Featured Articles and Reports for Vol. 3, No. 12, 2012
Alphabetically by Category
COMMUNITY MANAGEMENT & FAIR HOUSING (LEGAL)
• Blacks actually do get Old
by Nadeen Green, JD
I was recently on the hunt for an old fair housing case when instead I came across a totally unrelated one (from 15 years ago!) that is still relevant and that reminds me of a message that probably needs reiteration.
• When do you Change the Budget?
by Chrissy Jackson
The budget should be perceived as being cast in stone. It should not be changed. If proper thought and input is provided at the time the budget is created, you should have an effective tool with which to both manage the community and grow the value of the owner's investment.
GENERAL MANUFACTURED HOUSING INDUSTRY TOPICS
• 100% Accurate Election Prediction Model Projects Romney Win, claims Colorado University Study
by University of Colorado Social Sciences Department
A University of Colorado analysis of state-by-state factors leading to the Electoral College selection of every U.S. president since 1980 forecasts that the 2012 winner will be Mitt Romney.
• A Cup of Coffee with…Congressman Joe Donnelly
1) Who, What and Where: (Your name, and your title, District and Party Affiliation in Congress and how it relates to manufactured housing)
• Governments are Terrible Investors: American Economic History
by John Steele Gordon
America is still a young country. Only 405 years separate us from our ultimate origins at Jamestown, Virginia, while France and Britain are 1,000 years old, China 3,000, and Egypt 5,000.
• One Man's Perspective on the 2012 RV/MH Hall of Fame Induction Dinner
by Ken Haynes, Jr.
I was fortunate enough to attend the RV/MH Hall of Fame Class of 2012 Induction Ceremony this year when I was invited to sit at Doug Gorman's table with his family and Danny Ghorbani. I had prepared Doug's nomination application after hounding him for years to let me start it.
• The Shale of the Century
by Harold Hunt, PhD
Technology has a way of humbling those brave enough to forecast our energy future. In an April 1977 speech, President Jimmy Carter declared, "The oil and natural gas we rely on for 75 percent of our energy are running out."
• Demographics and the Cost of Gas: Big Challenge for Manufactured Housing?
by Allen Hutto, JD
Reading the title of this article, you might assume that it refers to the fact that the more a consumer pays for gas, the less they have available for a mortgage payment.
• What Hinders the Growth of a Strong Independent Manufactured Housing Retailer Base
by Lance Inderman
Having sold our interest in Athens Homes to Champion, I am a manufactured housing retailer only now, so I think I need to speak from the perspective of a retailer and what I see as a hindrance to the growth of a strong independent retailer base.
• I Don't Have any Company Auto Liability Risk. Really?!?
by Kurt Kelly, JD
Many small businesses own one or no motor vehicles. Because of this, small business managers often assume they have only limited company auto liability exposure. But look a little closer, and you may find that's not the case.
• Building 20 Million Homes
by L. A. 'Tony' Kovach
According to the U.S. Census Bureau and current norms, we will need 20+ million new housing units between now and 2030. How many of those will be factory-built? We have no crystal ball, but let's look at some key facts.
• Manufactured Housing Industry Perspective #78
By R.C. 'Dick' Moore
Our industry continues to languish on the sidelines, along with much of the nation's economy. Maybe the upcoming election will bring some relief to those of us who need it so desperately.Meanwhile, our industry continues to shrink.
• Whatever happened to Free Enterprise?
by Ronald Reagan
During the presidential campaign last year, there was a great deal of talk about the seeming inability of our economic system to solve the problems of unemployment and inflation.
• MHVillage Survey of Prospective HomeBuyers
by Dan Rinzema
Have you ever wondered who those 45,000+ people visiting the MH Village website daily are? We did, so we decided to do a short survey to find out.
Last…
• The World's Largest Indoor Factory-Built Home Show – The 2013 Louisville Manufactured Housing Show
by Ron Thomas, Sr.
We at the Louisville Show want to treat you to a spectacular array of New Homes, Products and Services. Whatever your business or inventory requires, you're likely to find the most exciting single-section and system-built homes.
MANAGEMENT
• Are you cheating at checkers?
by Tim Connor, CSP
Confused by the title and its relevance to your career or business? Take a few minutes and read the following and it will help you achieve greater employee performance and improve accountability throughout your factory-built housing organization.
MARKETING
• Internet by the Numbers
by L. A. 'Tony' Kovach
It routinely amazes web pros to see thousands of manufactured housing professionals who have not yet jumped onto the Internet bandwagon, much less the social networking bandwagon.
PERSONAL REFLECTIONS, MOTIVATION and INSPIRATION
• ZigOn Problem Solving
by Zig Ziglar
Fortunately, problems are an everyday part of our life. Consider this: If there were no problems, most of us would be unemployed. Realistically, the more problems we have and the larger they are, the greater our value to our employer.