Financing is the life blood of any big ticket sales industry. Without GMAC or Ford Motor Credit and their counterparts with other automakers, would we see 10 million plus cars sold in the U.S. every year? The entire matter of the SAFE Act, Dodd-Frank and the CFPB's regs are onerous precisely because they so impact the core component so needed for an industry such as manufactured housing, namely, financing.
Finance and advocacy related will be our focus topic.
MH's Pogo?
Back in 1971, Walt Kelly's timeless message in the cartoon Pogo debuted. It has been shared many times by droves of people since, and it seems to fit today's topic very well. Long time industry veteran Don Westphal has said more than once in MHI and other meetings, we are often our own worst enemy.
While not everyone is busy shooting their own foot off, or taking aim at their neighbor's toes, certainly some seem hades bound to do so. Those who are so comfortable pointing critical fingers at others without looking closely at what they have actually accomplished in the last 5 or more years can look in the mirror and say with confidence the words of Pogo, "We have met the enemy, and he is us."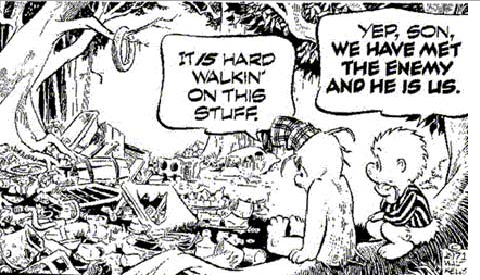 MHARR's emailed 'Advertisement'
Within minutes of the emailed delivery of an 'advertisement' by MHARR in Jim Visser's Journal print publication, the message was forwarded to me an our Daily Business News writer, Matthew Silver. While we have permission to publish the ad – and it could as a matter case law be published anyway within the scope of journalistic editorial analysis – we are not doing so.
Suffice it to say that it was a thinly veiled invitation for MHI members to join MHARR, with the focus being an invite to industry lenders.
While this 'MHARR ad' was published some weeks ago, the full page ad had escaped notice (industry advertisers, take note of that fact, and the quote with permission that follows) until the email was sent from one of Danny Ghorbani's MHARR aol email addresses.
"Tony, this is the first time I have seen this ad so I am not sure what to make of it. My only comment, at least right now, is that I would really like to see everyone in our industry work together for the common good, no matter which organization, if any, that they belong to. Ideally MHARR and MHI will rekindle what I started in Louisville a year ago and that is sit down together, identify the issues we agree on and speak with one voice. Put egos and agendas aside, stand united, and put the full force of our industry behind the issues that matter. Thanks Tony! Don

Don Glisson, Jr, CEO
Triad Financial Services, Inc."
Don Glisson Jr.'s sentiment is widely felt. Meaning, there are scores of professionals and leaders who want everyone to pull together to resolve issues that harm our industry's consumers and businesses.
Most of us don't want to see what might look like a food fight. Most of us realize the wisdom shared last summer by Jim Ayotte, who clearly stated that our industry has routinely advanced best when all of the associations are pulling together.
Before moving on, let me observe that the most common comment on the 'ad' from MHARR was not seen by various industry leaders before your scribe brought it to their attention. Was that a coincidence? If not, it causes one to question the following words that came from Danny Ghorbani's (MHARRDG) aol email address, that had said ad as an attachment:
"Thank you for all of the positive feedback, comments and inquiries that we have received regarding MHARR's issue advertisement in the February 2014 issue… By far, the most common inquiry to our offices has concerned secondary usage of this advertisement by other HUD Code industry members, including both individuals and organizations."
Really? Since when does some organization ask for permission to reprint an advertisement? Doesn't that stretch credulity? Let me let you, the reader, ponder that question, and then continue.
More MHI Industry Lender's Comments, Plus…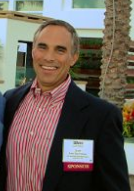 Here is another lender's comment, again, quoted with expressed written permission. When asked would they consider joining MHARR;
"Tony,
Yes U.S. Bank and including myself would be interested in joining any association that works for the betterment of the Manufactured Housing Industry. We must move this industry forward.

Scott

Scott MacFarlane
Vice President / National Sales Operations
U.S.Bank Manufactured Housing Finance "
Since Doug Gorman, retailer and MHI member, is known for his support of MHARR and since no one in the MHARR office replied prior to this column being published, here are the guts of Doug's reply.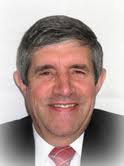 Myself and others have personally invested many hours in both Washington DC and at home in Oklahoma in an effort to secure the passage of S 1828 and HR 1779. Oklahoma became the first and still maybe the only state with 100% sign-on in both the House and the Senate. I do not have the MHARR flyer handy but I did not recall anything that conflicted with the goals of S 1828 and HR 1779. The gist of the flyer struck me to basically address similar if not the same issues that were raised in the recent press release that focused on eight issues that should be of concern to our entire industry.
It was noted to Doug that the question about joining MHARR was not directly answered, but he may opt to reply to that topic and others that will flow from this in a guest column, which we have invited him to do.
It should also be noted that Danny and MHARR have avoided lending public support to HR 1779 and S 1828. So while Doug and others have worked for passage of the MHI and state associations backed bills, MHARR publicly has not done so.
Another Industry Lender's Take
Other industry personal property lenders were contacted. This one below did not give an expressed okay to quote them by name, so their name and organization are being withheld to protect the source, but what was shared follows.
"Interesting. Danny has outlined many of the things that we are all for, however, the devil is in the details. By that I mean how is he going to accomplish these goals. That being said I have no thought to "picking-up arms" and joining his team. As I have discussed with you before (when we have talked about George Allen's succession), I believe an industry as small as ours needs to stand united with one voice, not fragmented. That does not mean that we shouldn't have our differences. We all were given a separate brain stem by God. I do not always believe in all the stands that MHI makes, but on balance it is the best organization at this time to represent all of MH…"
So the lender quoted anonymously above echoes the call for united action that Don Glisson Jr. made, but takes the additional step of saying, no, they will not join MHARR.
Here is part of a comment from another personal property lender, who was asked if this looked like a declaration of war by Danny on MHI.
"Tony, War? Maybe. A threat? Maybe. Grasping for straws? Maybe…"
The same voice cited above suggested that communities should forge an alliance that creates lending options that might not otherwise exist. Certainly, Dick Ernst at FinmarkUSA, Triad Financial, 21st Mortgage and others have worked towards supplying or meeting such a goal.
Thousands of Lives Upended by a Few
Another source close to the action said the following about Danny and those writers aligned with him.
"Isn't it amazing how many thousands of peoples' lives in this industry have been upended by the unwillingness of so few people to get along?"
That shared, there are also those who think that Danny Ghorbani is the best thing since sliced bread. What is always interesting is when asked what do they like about Danny? Words like 'he is tough,' 'he is willing to take on a good fight,' 'he knows the HUD Code' are among the comments made. But when those same pro-Danny people are pressed, what has Danny actually accomplished with his tough talk and tactics in the last 5 years or so?
Silence.
Before running this, Danny was personally asked to explain and defend these actions. The reply?
Nada.
The following questions where sent to Danny Ghorbani at MHARR, for his comment.
1) Based upon the current momentum for S 1828 and HR 1779, the impressive recent support shown during the questioning of Richard Cordray by members of the House Financial Services Committee and the fact that MHARR members need financing for their homes as much as MHI or non-aligned companies do, don't you think this looks like a kind of declaration of war on MHI?
2) Do you have any concern that this recruitment effort may harm the very members you have in MHARR, now seek to have join you, or wish to advocate for and protect?
3) Regarding Ishbel Dickens and her National Manufactured Home Owners Association: NMHOA organization, there are a number of sources that say – and Dickens refuses to deny – that she has publicly stated that manufactured housing communities owners are 'the enemy.' Given that reality, how can you feel comfortable giving her and her organization credibility, and at the same time reach out to manufactured home communities and ask for their support?
A timely response is appreciated, in view of our publishing deadlines. Please keep your reply as focused as possible, so we don't have to edit for length.
Thank you.
Danny's or MHARR's Reply? Silence.
Keep in mind that Danny puts out a number of items routinely, as our MHARR News module demonstrates. No one cover's MHARR or MHI news more than MHProNews, that's balance in action. Still, sources close to MHARR's DC office have also told us they routinely monitor all that we publish on MHProNews, so one might think that if there was a good defense or explanation, they'd provide it promptly, right?
Was the MHARR ad in the Paid or a Gift?
Another no reply came from Jim Visser's office. The question posed read as follows: "Jim, for the record. Was the MHARR ad emailed out yesterday paid by MHARR, or was it a courtesy from your publication to him?"
Among the recent comments that have been made is that those who support Jim Visser or other pro-Danny Ghorbani email/blog platforms with their ad dollars are de facto supporting Danny's attacks on MHI. Think about that statement, its interesting, isn't it?
By the way, I admire the longevity Jim has managed and the many good things he has done in the industry, so my passing along these facts or observations should not be misconstrued.
Danny's Public Allies
Let's revisit this observation shared above: "Isn't it amazing how many thousands of peoples' lives in this industry have been upended by the unwillingness of so few people to get along?"
That same party who said that has mentioned 3 names who publish and email/blog among those who stir the pot and try to besmirch or derail the good efforts coming out of MHI. They are among the leading voices who fault MHI for the passage of the SAFE Act – something Danny has admitted they de facto wanted passed – because the SAFE Act was contained in HERA 2008, which also gave us the yet unused "Duty To Serve."
Some fault MHI for the passage of Dodd-Frank. Hello? Bankers, mortgage operations and the majority of other lenders who tried to stop Dodd-Frank had far more resources than MHI does. Our industry is not alone among those harmed by the CFPB's regulations. There are others who wanted it stopped then, or modified now, too. Community banks are closing, citing CFPB as the reason. Let's be objective!
It is not my intention to draw more attention to the other naysayers beyond Danny. But let's ask the $64 billion dollar question.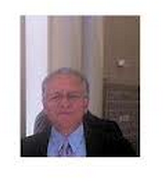 Danny Ghrobani, MHARR President
When Danny – at times in concert with other writers – triangulate against MHI, does that help or hurt the needed efforts to reform the CFPB's regulations that harm millions of manufactured home owners and tens of thousands of manufactured housing professionals?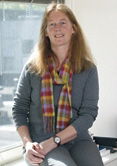 Ishbel Dickens, photo credit, WHFC
When Danny – at times in concert with other writers/allies of convenience – allies with Ishbel Dickens, who has reportedly said that manufactured home community owners are the 'enemy,' doesn't that cause heart burn to community owners about those who ally with Danny? Aren't they indirectly supporting those who lobby against our industry's business owners?
Can you almost imagine Ishbel Dickens and her friends toasting Danny and laughing as they congratulate themselves on having Danny and his allied writers supporting them, while Dickens works against the interests of property owners?
Keep in mind that Dickens and another one of her members testified against the manufactured housing industry in the Congressional Field Hearings.
At the time, Danny blasted MHI. Hello? Somehow Danny thought MHI should have headed off Ishbel's testimony as a danger to the industry, but now Danny is willing to embrace her and her group's cause?
Does anyone else see the lack of consistent logic in Danny's position?
For those who think we might be reading too much into Danny's MHARR ad, the attachment at the end of this article confirms the concerns voiced by others. Make no mistake, this is a direct effort to recruit MHI members into MHARR. Do they have the right? Sure. But is it wise? What do you think?
It should also be noted that privately and publicly, we've called attention to the fact that Danny's not a finance expert. He's made fact-errors in public statements on finance. The very person who has called for separate 'production and post production' associations, is once more contradicting himself by now inviting a broader membership into MHARR.
So how is Danny the person to lead our industry ahead on finance issues?
MHI Source
A well placed source inside MHI told us that they have not done the best job of messaging about all that has already been accomplished on the CFPB and regulatory front.
In our exclusive video interview with Nathan Smith, MHI's Chairman alluded to past miscues, but also clearly pointed out the progress that has been made on a number of fronts.
When was the last time Danny ever admitted to doing something wrong? Or when did Danny last admit that he has failed to advance his own agenda in DC?

Divided Congress image credit PROGcongress
The Progress Continues
There have been arguably false and misleading comments made by Danny and a handful of industry commentators who claim to be for the independents, the little guy and are draping themselves in a pro-industry mantle.
Legislation in a divided Congress today is not easy, but clear progress has been made on both sides of the aisle, because our issues are good. Our issues are bi-partisan, and that's reflected in the bi-partisan co-sponsorship of behind HR 1779 and S. 1828. But in spite of the negative spin by some, the progress is measurable.
We have close to double the co-sponsors that our prior MH bill, HR 3849 had.

We have a Senate bill now, not just House only.

We have directly engaged the CFPB and have some regulatory relief, although more bright line definitions and other regulatory changes are still needed.
Discussion or Debate Invited
We will invite anew Danny once again to reply to any of the substantive issues and concerns outlined in this column. In fact, we'd also invite Danny to debate the issues publicly, we can arrange for a live or an electronic format that is fair to all.
If MHARR's President won't publicly debate, one must ask, why not? If their arguments and tactics are so wise and so strong, what is there to be afraid of in a public discussion? If Danny is right, let it be proven in a solid public airing, because their 'ad' and emailed messages are quite public.
Will Progress Continue?
When we asked sources in DC and elsewhere, does this latest volley from Danny at MHARR and his writing allies, will it stop the progress made?
The most common answer. No. MHI and the states aligned with them have made – and will continue to make – advancements in spite of the nay sayers. History shows us that perhaps 1/3 of the colonists fought against England's king to win American independence. We don't need everyone in MH, just enough dedicated souls – like you – willing to pick up the phone and ask your congressional representative or U.S. Senators to support HR 1779 or S 1828.
We are not all Pogo.
Positive Note
We here at MHProNews like ending on positive notes.
George Waechter with Minute Man Products and Chairman of the MHI Supplier's division said in a recent interview that "I am the most optimistic I've been about this industry in a long time, and I've been involved in this industry since about 1970."
Let's end on that today and invite you to move onto a more positive and fun column, linked here. ##
(Editor's Update 4.25.2014: see this special report on Danny Ghorbani's
latest communique, "MHARR's Mission…Improve Relations…")
Download MHARR Invitation to MHI Lenders to join them at Tunica for a Meeting
L. A. 'Tony' Kovach
ManufacturedHomeLivingNews.com | MHProNews.com |
Business and Public Marketing & Ads: B2B | B2C
Websites, Contract Marketing & Sales Training, Consulting, Speaking:
MHC-MD.com | LATonyKovach.com | Office 863-213-4090
Connect on LinkedIN:
http://www.linkedin.com/in/latonykovach