"…put your family's financial future behind operating a retail location in today's economic climate. You will find that fear will quickly become your constant companion if not a driving force."
The above is a snippet posted anonymously in reply to an article in the January issue on finance. The point made above will no doubt resonate with many today. With a host of challenges that threaten retailers, suppliers, MHC operators, manufacturers and others in our industry and beyond, fear is indeed a 'constant companion if not a driving force.'
In Susan Frost's article, Is there financing for today's manufactured homebuyer? which drew the posted reply above, she stated in part:

"Fear is a driving force. Fear can cripple action; and, action is the very first requirement to the success of any activity. If the secondary market fears loss… they pull back. If a borrower fears they will miss a better deal…they pull back. If we fear there are no solutions…we will pull back. Our greatest fear is fear itself. Now more than ever, it's important that we try (like the eagle) to head into the storm and rise above the situation and take a comprehensive look at the real issues that we face in our every day practice. Only then can we begin to identify possible solutions for developing more business." (Note: highlighting and bold added above for emphasis).
It is self evident that lending in America has dramatically changed, especially in the last 24 months. It is also likely that as tough as lending is, that those still in business have found SOME level of lending to access; wholesale and retail. Obviously, Ms. Frost' s mortgage firm is still operating because it is still placing mortgages.
Lending may come from self-finance, as many in the MHC business offer, it may come from some government backed program, or a well qualified client who can get conventional money or has cash, but to the degree that someone is still in business it means that some degree of solution has been found.
As Sue suggested, the essence of wise marketing and its companion sales effort is to 'read' the scenario one is in and then to devise marketing and sales approaches that address your unique set of circumstances. The obvious key is adapting to your conditions successfully. That is Path One. The parallel path, Path Two is to work to create more avenues of lending, either through elected officials, association efforts, researching and developing out-reaches for new sources of credit, etc. Work both paths! Path One keeps you going, Path Two leads to new solutions going forward.
In a sense, both Sue Frost and this anonymous writer's posted reply agree on this: Fear is indeed a powerful motivator! Sue is correct in saying, it can paralyze or it can be harnessed to drive one ahead, to face the fear, to embrace the problems and pains and overcome it.
All of us have faced a fear at some point in our lives, some of us many, many times. Professionally speaking – we can run from our fears, or face them. In the 1980s it was popular to say, we must chose between 'fight, flight or deal with it.'
People I personally know or do marketing for have each had to face the problems – the fears – of the financial/economic climate. As challenging as it may be to step back emotionally, to step back from one's fear, and read the situation with new eyes – objectively – that's precisely what must be done. IF you are too close to the issue, bring in a friend or trusted associate. Get another set of eyes looking at your issue. If your circumstances permit, bring in an outsider if you don't have someone you know to ask. But by moving beyond fear to action, by marketing/selling your way using what you have now, by using the solution(s) and options that fits your scenario, you and your clients become the winner.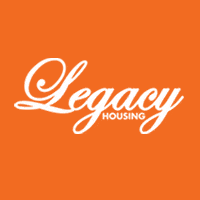 And take that anger, that frustration and direct it towards those who created this mess! Let your elected representatives in Washington know that you are tired of the excuses and the delays!
http://www.usa.gov/Contact/Elected.shtml
They passed billions in bailouts to get lending moving! You know the list of frustrations, take a few minutes and sound off to them! Make that part of Path Two.
Finally, look at what those who are successful – yes, successful – in this business climate in our industry. See what they are doing. As much as you can, mimic what works today by those making it, or see if there is some way 'to go one better' than what you are seeing the successful ones do.
Ms. Frost's message was one of hope and encouragement. Editorially and professionally speaking that is what www.MHMSM.com is all about. Frost proposed some good options, while not claiming to be exhaustive on the subject. All of us want to see lending move back to 'better' times. Yet the realities of the day must be dealt with.
Lending and the fear factor. We can 'fight, flight or deal with it.' ##
====================> If you've not read these posts yet, please check out the following links <===================
http://www.mhmarketingsalesmanagement.com/blogs/tonykovach/positives-in-positives-out/
http://www.mhmarketingsalesmanagement.com/blogs/tonykovach/the-view-from-the-trenches/<====== A current marketing/retailing success interview story
http://www.mhmarketingsalesmanagement.com/blogs/tonykovach/optimist-vs-pessimist/
http://www.mhmarketingsalesmanagement.com/blogs/tonykovach/excuses/