The shocking deaths of 5 offices in Dallas doesn't compensate for the loss of 2 black lives at the hands of officers in LA and MN. As a Fino-Ugric-Magyar minority – that happens to looks pretty darn white – let me share this video from a black woman, and then draw some lessons for America and MH from this video and related tragedies.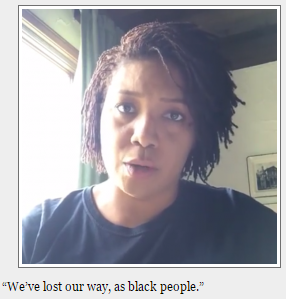 This is potent – and thought-provoking – bound to go viral.
Let's note that Stacey Washington cut this video prior to the Dallas assinations. But the point would be the same.
America and MH
Part of our problem as a nation and as an industry, is that we're not getting to the root issues.
Stacey's video above on the topic of race and what ails the black community seeks to get to the root issues.  Agree with Mrs. Washington or not, she's trying to get to what she believes are the root causes of the black community's problems.
Similarly on the Masthead, we seek to get to underlying issues too. Dealing with surface stuff has some merit, but ideally going to the root cause is how you ultimately get to solutions.  That's true for America, for our industry or for your business and career.
Let me share four links, and then say enjoy your weekend.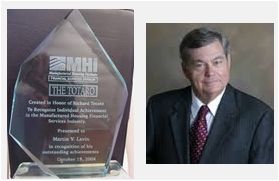 Marty Lavin – Not Enough Hunger. This may be Marty's most poetic, powerful writing ever. Read it, and you tell me, please.

Titus Dare – His new feature on the home page is the #2 new read this month (More Lending, Barriers of Entry, linked here)! But don't miss Titus' column on Industry Voices published just a few days earlier, entitled Dare's Three Point Plan for Industry Recovery. Simple, yet thought provoking.
Our industry will advance when we get to our own root issues and successfully address them.
That can be done locally, as the Fath family is demonstrating, with 800% growth – and most of achieved by selling more new, upscale homes. The Fath's were willing to get to the root issues, and make the changes needed. Its paying off for them and their customers.
The MH Industry and America will advance by doing the same.
Get to the root issues, take responsibility – be accountable. Team up with others of good will as often as possible.
There's plenty of industry/housing news on the Daily Business News to check out.
Until next time, pray and prepare for a better nation and industry by modeling what is needed ourselves. As Ghandi said, be the change you want to see. ##

By L. A. "Tony" Kovach.
Managing Member of LifeStyle Factory Homes, LLC.
Publisher of Industry leading MHLivingNews.com,MHProNews.com
and Inside MH video series.
MHI member, elected MHI Suppliers Division board member.
Consultant and service provider to the MH industry.
Office 863-213-4090.
Connect on LinkedIn –
https://www.linkedin.com/in/latonykovach
Publisher – MHLivingNews.com and MHProNews.com
It's #1! Get our industry leading, free, Twice Weekly emailed news, tips updates (our emailed Newsletters look like this) – sign up free in seconds at MHProNews.com/Subscribe.