No, not that four letter word…
…Many say the most powerful 4 letter word in marketing is Free. Certainly, free is used to bring more people to an open house ("Free food and drinks!"), more people to a store, more people to a website. Now, what if you could combine Free, with business development (BD) and manufactured housing news?
Well, you can!
Before looking at that, let's take two quick quotes from the Jim Collins' book, How the Mighty Fall. We plan a review here in the near future, but let me share those two snapshots that relate to our Industry and this topic.
"Whether you prevail or fail, endure or die, depends more on what you do to yourself than on what the world does to you." ~ Jim Collins
I can already imagine the reasoning being used by some as to why this DOESN'T apply to manufactured housing, but let's not go there today. Please save it for the more in-depth review to come. The second quote is this:
"If you've fallen into decline, get back to solid management disciplines – now!" ~ Jim Collins
Solid management disciplines. Best practices. Common sense. These make for great sporting teams, great companies, great industries and careers or personal success stories. They set apart the companies that are profitable in our Industry today from those who struggle or are dying.
Stop and think about the successful firms in our Industry – don't they have good management disciplines and best practices in place?
Take YOUR reality. Look the cold, hard brutal facts you face in the eye. Then, adopt a plan of action that addresses those specific realities.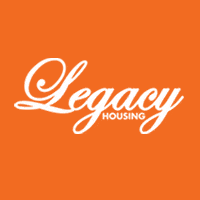 Personnel development leads to business development. On our pages you can find FREE:
Speaking of events, please join us at the 2011 Great Southwest Home Show – FREE – to see the latest homes, Industry products and services, financing updates, contents, networking, industry mixer and seminars, including our FREE 'Dominate your Local Market' Seminar. Get more information at these links:
Experts tell us that part of taking control is facing the facts. The more you know, the better you are able to face the facts, weather the storms that may surround you and emerge stronger and more profitable.
We strongly believe that part of the mix for survival and success today are found in associations that protect and promote our Industry. We belong and attend meetings and events. Most of our writers belong and see value. We hope you do too.
The other part consists of the day-by-day ways you learn, practice and grow. Do what 37,044 visitors did in January 2011: log on here for news, tips and views you can use.
Use whichever of these URLs you wish to mark as a Favorite to access our pages:
www.MHMarketingSalesManagement.com or www.MHMSM.com or www.MHProNews.com
where will find:
Innovation – Information – Inspiration for Industry Professionals
When you grow, when your team members grow, your business will grow. When businesses grow, so will the factory built housing industry. Now, these are manufactured housing news tips and views you can use. # #