Bryan Crump, owner of Cedar Creek Homes in Columbia Missouri, is making plans to relocate his business to the 4900 block of North Baltimore street in Kirksville, MO.
Crump's development and site plan for the lot will be considered by the Kirksville Planning and Zoning Commission at its June 14 meeting, says the Kirksville Daily Express.  The meeting is set for 6:30 PM that day.
Documents report stating that the site plan includes construction of a 2,000-square-foot modular office building, a proposed new entrance from Baltimore Street, a hard-surface driveway and 10 parking spaces.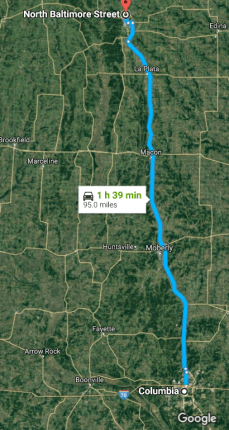 About six acres of parking will be rock covered, to allow for the display of  modular and manufactured homes for sale.
Local Celebrity
A radio ad about 18 months ago drew a public rebuke from someone who opposed Crump's message. Danny Wicentowski mocked Crump in a column on the River Front Times on  Nov 25, 2015, for what Wicentowski thought to be a politically incorrect style of advertising.
But no doubt thousands cheered these same thoughts shared by Crump, who was commenting on hunger protests at a local university.
"Effective immediately," Crump said as part of his ad, "I will not eat after supper every night, all the way until breakfast the next morning, unless my wife meets my demands. I know this is drastic, and I'm scared of what this could do to my health, the popcorn industry and possibly the dairy farms from lower ice cream sales. But I must do this for all mankind. I'm starving for men all across Missouri."
"Not only is Cedar Creek Homes recognized as a leader in manufactured housing, but now I will be leading a whole new way of life for men in negotiating with their wives," Crump concluded. "Maybe I can get the football team to boycott with me."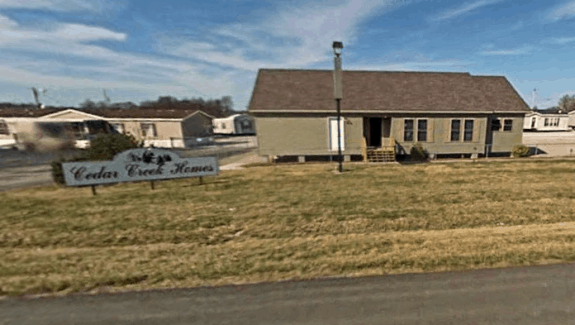 The humor is apparent, but Wicentowski clearly did not want to acknowledge it.
Cedar Creek's website states that, "Our company is built on the principles of selling quality homes and providing reliable service. 
Our diversified home selection continues to grow by following trends, improving our quality homes, and listening to the customer.
Over 40 years of combined knowledge has established our place in this industry. This allows us to make a distinctive and substantial impact for our clients."  Crump's website says he's a retailer for Sunshine Homes, and other HUD Code manufacturers. ##
(Image credits are as shown above, and when from third parties, are provided under fair use guidelines.)

Submitted by Matthew Silver to the Daily Business News on MHProNews.