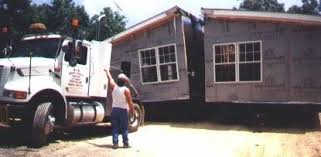 New Mexico's Mortgage Finance Authority (MFA) has set up a new program, Next HOME, which expands down payment and closing cost assistance, inclusive of buyers who already own a home, according to lcsun-news. Teri Baca, with MFA, says, "Next HOME allows move-up buyers with annual incomes up to $75,000 to buy a home with a sales price of up to $350,000 anywhere in New Mexico. If a buyer would rather retain the proceeds from the sale of their existing home rather than using them towards their next purchase, they may, since the required minimum investment from the borrower's own funds is only $500."
Home owners who want to convert their first homes into rental properties are eligible under Next HOME to purchase a replacement home and receive a grant, which is equal to three percent of the loan amount, does not have to be repaid, and may be applied toward the down payment, closing costs, and reserves for taxes and insurance. The program provides a 30-year fixed-rate mortgage with a competitive interest rate, and can be used for a multi-section manufactured home as well as for site-built homes, townhomes and certain condos.
For would-be homeowners who need help with down payment and closing costs, First HOME may be hooked up with First DOWN, which is a 2nd mortgage loan of up to $8,000 for first time homebuyers to cover down payment and closing costs. First DOWN is also a 30-year loan with a fixed rate of six percent, as MHProNews has learned.
MFA requires a minimum credit score of 620, buyers must invest $500 of their own funds, and the home must be owner-occupied. In the Los Cruces area, household income for 1-2 persons must be under $58,080 for first-time purchasers, and up to $67,760 for households of three or more. ##
(Photo credit: Rebel Home–multi section home being installed)

Article submitted by Matthew J. Silver to Daily Business News-MHProNews.