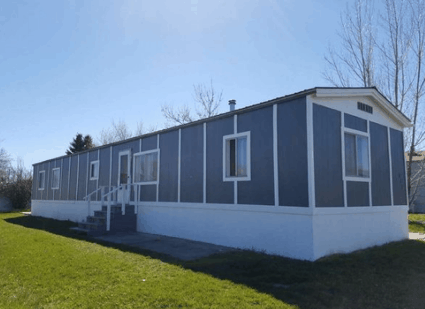 In Montana's Yellowstone County, manufactured home owners can look to receive their tax assessments a bit later this year.
The reason? According to the Billings Gazette, many are expected to show a large increase in value.
"The major differences from last year's assessments are that 2017 is a reappraisal year and, for the first time, the agency is using a comparable sales method for valuing most mobile homes [sic]," said Robin Rude, the regional manager for the Montana Department of Revenue.
"Mobile home [sic] values are expected to increase an average of 15 percent to 19 percent, although some values decrease as well."
Rude said that the assessments are delayed this year because of the 2017 legislative session, where pending legislation could have affected tax rates and the agency waited to see if it needed to make changes.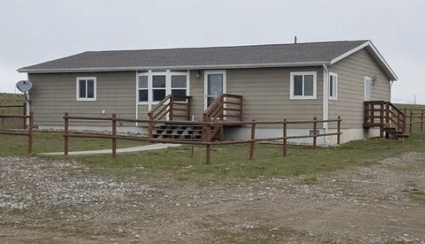 The assessments sent will tell homeowners the new value of the manufactured home, the 2016 value and how to estimate taxes based on 2016 mill levies, which do not include special levies.
Homeowners who are dissatisfied with the new value will have 30 days to file for an informal review with the DOR.
In past years, the DOR has used a cost method for appraising mobile homes in Yellowstone County. That approach reviewed cost tables and depreciation to determine a value.
For the 2017 cycle, DOR is using a comparable sales model, which determines value based on sales of similar mobile homes.
"Yellowstone County never had enough sales to develop a comparable sales model until recently," said Rude.
"Other larger counties, like Gallatin, Lewis and Clark, Missoula and Cascade counties, developed comparable sales models in 2015 and have been testing the approach."
That approach is due to the number of homes increasing, in part from oil and gas development in the Bakken fields and North Dakota.
The Daily Business News has covered manufactured housing in the region extensively, including a report from Matthew J. Silver which showed seven states, according to mdjonline.com, actually saw their median ago lowered, and five of those are involved in oil and gas exploration—North and South Dakota, Montana, Wyoming and Oklahoma.
That story is linked here. ##
(Image credits are as shown above, and when provided by third parties, are shared under fair use guidelines.)
Submitted by RC Williams to the Daily Business News for MHProNews.
(Copyright Notice: This and all content on MHProNews and MHLivingNews always have been and are Copyrighted, © 2017 by MHProNews.com a dba of LifeStyle Factory Homes, LLC – All Rights Reserved. No duplication is permitted without specific written permission. Headlines with link-backs are of course ok. A short-quoted clip, with proper attribution and link back to the specific article are also ok – but you must send a notice to iReportMHNewsTips@mhmsm.com of the exact page you've placed/posted such a use, once posted.)