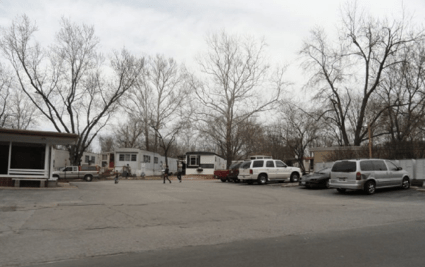 In Chesterfield, Missouri, residents of the town's only manufactured home community received some very shocking news this week.
According to News 4, residents of the Chesterfield Mobile Home Park could be losing their homes, if developers get their wish – they want to build 300 apartments where the community currently sits.
"It would uproot a lot of people. I don't know where they would go. This is an affluent area," said resident Cambria Ernstrom. She is worried about where her family will go after initially being attracted to the area for the good schools and cheap rent.
"I'm concerned over possibly having to start over," said resident Winnie Hingherwitz, who turns 87 in May.
"I recently relocated to Missouri from New Jersey to be closer to family."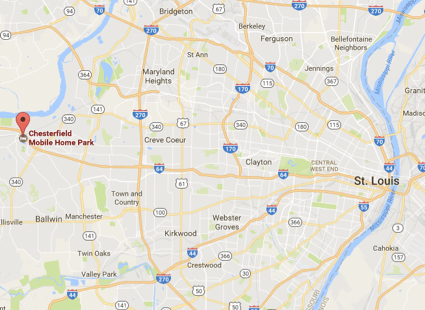 The residents of Chesterfield own their homes, but they lease the land underneath it.
Even though rumors of potential changes have been floating around, none of the residents appeared to be aware of the plan.
The company that is managing the community said that it is still under contract, but the owners did submit a rezoning request to build the apartments.
Chesterfield city officials said that they were unaware of what developers might offer residents to move out.
Officials say that a public hearing will be scheduled, but no date or time has been announced.
MH Industry Professionals Speak
As situations like the one in Chesterfield continue to play out around the country, leaders in the manufactured housing industry provided MHProNews their take.
"As communities become surrounded and engulfed by restaurants, Hilton Hotels, stadiums, big box stores, airports, residential and commercial developments," Jay Hamilton, Georgia Manufactured Housing Associations' executive director told MHProNews, "property taxes begin exceeding the total revenue from renting spaces."

The struggle over community owner's property rights vs. land-lease community resident rights continues. Equity LifeStyle Communities Chairman Sam Zell's view, published exclusively on MHProNews on that topic, are linked here.
In commenting on such cases, ROC USA President Paul Bradley told MHProNews,  "How can we promote homeownership and sell new homes on leased land and at the same time close communities? It's like selling tickets to a zoo where 'only 1 in a 100 are eaten by the lions!'"
Bradley believes that the community sector should identify those communities that may be subject to closure and redevelopment, and differentiate them between those land-lease locations that have no plans to be anything but a manufactured home community. See his statement, linked here. ##
(Image credits are as shown above.)
Submitted by RC Williams to the Daily Business News for MHProNews.