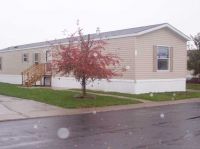 Just hours before the Boulder (Colo.) City Council was set to vote on an ordinance that would protect the right of owners of pre-HUD Code factory-built homes to sell their homes within their own manufactured home communities, the owner of the Boulder Vista Village Mobile Home Park—the target of the ordinance– said he will permit those sales to go through.
Responding to homeowners in Vista Village who were told by owner Harvey Miller pre-HUD Code homes could not be transferred within the community, dailycamera tells MHProNews the city council had on its agenda the first reading of an ordinance to prevent community owners from enforcing such a rule providing the homes had no safety issues.
Miller's email to the council says, "The Boulder Vista Village Mobile Home Park will not enforce any rule, contractual condition or statute that would otherwise allow the park to interfere or prevent the in-park sale of a mobile home that (was) manufactured on or before 1976." Miller says he would like the opportunity to revisit the issue in 120 days.
Nevertheless, the council adopted the ordinance on first reading but postponed a 2nd reading and final vote, which would cause the ordinance to take effect, likely this summer. The measure would apply to all manufactured home communities (MHCs) in the city, but Vista Village is the only one that currently requires older homes to be removed when they are sold.
In an earlier conversation with MHProNews, Miller said it has only been recently that the ruling about the sale of pre-HUD Code homes has been applied. Noting there may be safety issues with homes built prior to the implementation of the federal standards in 1976, he added having newer homes in the community serves to enhance the overall appearance of the community and improves the value of the investment. ##
(Photo credit: MHProNews–manufactured home)

Article submitted by Matthew J. Silver to Daily business News-MHProNews.