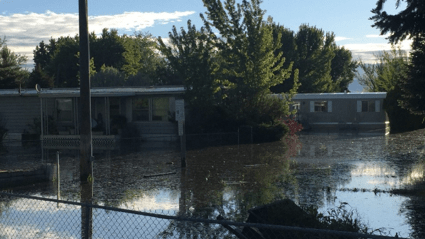 In Eagle, Idaho, residents at the Riviera Estates community are dealing with, floodwaters, and looking for answers.
According to KBOI, more residents were forced to evacuate yesterday due to floodwaters, which began on Wednesday. Initial flooding of two to three feet has now spread several more feet, and county officials still are uncertain as to where the water is coming from.
The Eagle Fire Department has been on site at Riviera Estates since Wednesday working to pump water out of the community's shed pumps, which provide potable water to residents.
The community is also on a septic tank system, and both the Eagle Police Department and the Ada County Sheriff's office have asked residents to limit their use of the system. Officials are concerned that any standing water could be contaminated.
And that concern has residents leaving, and taking their things with them.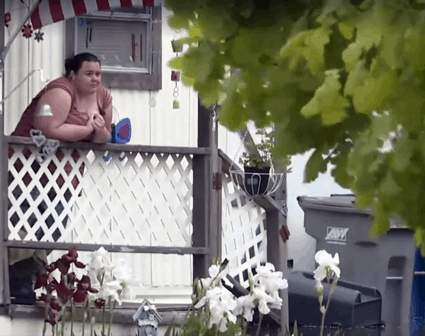 "They're going to still have to release more water, more water means deeper flood water," said J.R. Schooley, who is working with a family to move out of the community.
"Deeper flood water means there's a point where you can't get out of here and that's what we worry about the most, you get to a point where it's two, three feet deep."
While there is no mandatory evacuation in place, the sheriff's office visited each home and strongly encouraged residents to leave.
Eagle Police say nine people were forced to stay in a Red Cross shelter or with family members last night.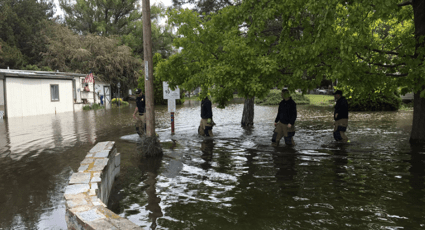 The Daily Business News will continue to follow this story and provide updates.
For more on manufactured home communities dealing with the effects of flooding, including those at the Balls Ferry Fishing Resort and Mobile Home Park in Anderson, California, click here. ##
(Image credits are as shown above, and when provided by third parties, are shared under fair use guidelines.)
Submitted by RC Williams to the Daily Business News for MHProNews.
(Copyright Notice: This and all content on MHProNews and MHLivingNews always have been and are Copyrighted, © 2017 by MHProNews.com a dba of LifeStyle Factory Homes, LLC – All Rights Reserved. No duplication is permitted without specific written permission. Headlines with link-backs are of course ok. A short-quoted clip, with proper attribution and link back to the specific article are also ok – but you must send a notice to iReportMHNewsTips@mhmsm.com of the exact page you've placed/posted such a use, once posted.)