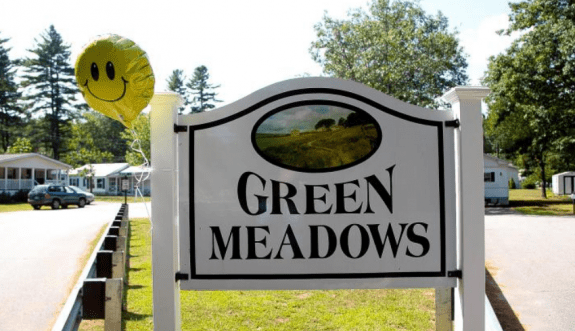 Adding to the growing number of resident-owned manufactured home communities (MHC) in New Hampshire, Green Meadows Mobile Home Park in Concord has become Freedom Village Cooperative after the residents banded together and purchased the community for $4.25 million, the same price a third party had offered owners James and Kathy Grappone.
State law requires the owner of an MHC to inform residents if the property is for sale, and if an agreement is signed, the owner must allow 60 days for the residents to form a co-op and make a counter offer, according to concordmonitor.
While residents do not have to join the cooperative, Freedom Village Board President Bill Stetson, a 30-year plus resident of the community, said 85 of the 90 current households did join. ROC-NH (resident-owned communities—New Hampshire) helped secure the mortgage from the Community Loan Fund, which has helped many of the 115 of the 400 MHCs in NH become resident-owned. ROC-NH will continue to help Freedom Village set their budget and plan for capital projects.
The co-op, for 55-and-older, has already set their budget and will increase monthly site rent from $440 to $450. The community has about 20 home sites of 109 vacant, and as MHProNews understands, once they are occupied the community may be able to lower site rent.
Stetson, noting members have to be active in the community, says, "They really have to step up and take control. I would tell them to be ready for a lot of work, but it's worth it in the end." ##