Louisville Manufactured Housing Show Returns  in 2012
The show dates are January 11th, 12th and 13th.  As of early July, the following list of manufacturers are those who have made space commitments:  Adventure Homes, Champion Homes (Topeka), Champion Homes (TN), Fairmont Homes, Fleetwood Homes (TN), Harmony Homes, and Manufactured Housing Enterprises.  There will be more to come!  In addition to the manufacturer exhibits, we anticipate having 90 service & supplier booths available.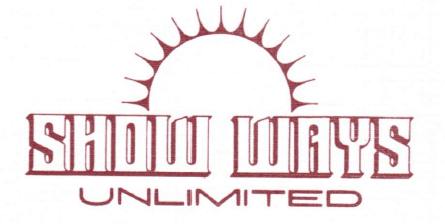 The show will be held at the Kentucky Exposition Center in Louisville, Kentucky.  As in the past, our headquarters hotel, The Crowne Plaza, is located directly across the street from the exhibit hall.  The airport is within 3 minutes of the show site and there is ample, safe parking at KEC.  As everyone knows, Louisville offers a multitude of fine restaurants and other entertainment venues.
Treat Your Customers.  You might also want to start planning how you can treat your customers like royalty.  That's easy to do in Louisville.  You might start off by inviting them to one of your favorite restaurants.  Would they like an evening of music and pub crawling?  It's all there – jazz, country, rock'n roll, blues, and Dixieland.  Take your pick, and have yourselves a great time.
Bringing the show back in 2012 is a great opportunity for retailers, builder/developers, community owner/operators, and all exhibitors to network, develop new business and add other key elements to the sales effort.  It's a show that always ignites the industry and the Midwest region with new designs, new ideas and new initiatives.  The 2012 Louisville Show will bring "a positive energy" to the Midwest region and will show why manufactured housing is the "best way to sell and the best way to build".
We were very pleased to see the positive attitude that manufacturers and service and supplier exhibitors displayed during last year's show.  Considering the difficulties we faced in rejuvenating the Louisville Show, I think things went extremely well.  The total number of registrants, which consists of retailers, builder/developers, community owner/operators, and installers, came to 970.  I would like to take this opportunity to thank all of our 2011 exhibitors for their support of last year's show.  Without you nothing would have come to fruition.  I can assure you that we will always remember your willingness to help bring back the Louisville Show.  We look forward to a bigger and more successful event this year.
Adjunct to the success of last year's show was our seminar programs.  We can assure you that we are going to expand our seminar programming this year.  We hope to delve into an area which continues to baffle everyone … of course this has to do with financing.
We will once again use QMS of Alpharetta, GA to facilitate our online registration.  Their web link service provides fast and efficient registration both before and during the show.
WHY FOLKS ATTEND TRADE SHOWS?  If you're the least bit hesitant about attending or exhibiting at The Louisville Manufactured Housing Show, you may want to consider reasons why retailers, community owners/operators, and builder/developers give for why they feel they must be there:
You'll return to your sales center with the inventory you need to increase revenues…
You'll be able to claim a stronger competitive position…
You can take advantage of show specials and discounts that won't be available later…
You can check out competing companies and determine what each is promising, what their quality is, and whether you want to do business…
You can take a look at financing options and evaluate which you like best…
Perhaps you're thinking you can skip the show this year.  WRONG!  It's IMPERATIVE in the current economy that you keep abreast of everything that's happening in the industry, IMPERATIVE that you retain or gain a strong competitive presence, and IMPERATIVE that you are aggressive in pursuing profits.  So do yourself a favor and attend The Louisville Manufactured Housing Show.
Last year we used Tony Kovach with MHMarketingSalesManagement.com (www.MHMSM.com) to help us promote the show. Recognizing that times have changed and we must change with them, we will once again use Manufactured Home Marketing Sales Management services to promote this year's show.  They did a great job last year.  In addition to Tony's electronic messages, we will put out direct mailing pieces to all potential builder/developers, retailers, community owners/operators, and installers in the Midwest and beyond.  A broad advertising program will ensure a good turnout.  The Midwest states will also assist in promoting the Louisville Show to their state members.  As with last year, we hope you will work with us in promoting our annual event.
Additional information regarding this year's Louisville show will be sent out to all concerned exhibitors and guests in the near future.
If you have any questions regarding this year's Louisville show, please do not hesitate to call Dennis J. Hill, Show Coordinator, at 770-587-3350.
The Louisville Manufactured Housing Show 2012
800 Old Roswell Lakes Parkway
Suite 140
Roswell, Georgia 30076
July 2011
Contact: Dennis J. Hill
Phone: 770-587-3350
FOR IMMEDIATE RELEASE