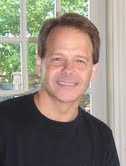 Tim Williams, Executive Director of the Ohio Manufactured Homes Association (OMHA), testified in support of state Senate Bill 134 which would allow recovery of legal fees by manufactured home community owners and retailers who are wrongfully charged with civil rights and fair housing complaints.
Williams told Senate Civil Justice Committee members tax dollars pay for complaints brought before the Ohio Civil Rights Commission, but an MHC or small business retailer owner has to hire an attorney despite the legitimacy of the claim. Additionally, the legal costs of the investigative process and the litigation could run well into the thousands of dollars, expenses that could take years to recover. SB 134 would allow a housing provider to at least recover legal fees consistent with federal law.
He said sometimes "testers" file baseless complaints at the behest of independently financed housing advocate organizations seeking to justify their advocacy or to attract funding. "One well-managed and respected MH community has suffered nearly non-stop harassment from people applying as 'testers' looking for potential complaints," says Williams.
"This coincidentally occurred after a private housing advocacy group lost a complaint against this same manufactured home community. Such private housing advocate entities are not under the control of the OCRC and face few consequences for filing inadvertent or unfounded complaints."
Rick Robinson of the Manufactured Housing Institute informs MHProNews companion legislation in the Ohio House of Representatives (HR 149) is also under consideration. ##
(Photo credit: Ohio Manufactured Homes Association-Tim Williams, executive vice-president)

Article submitted by Matthew J. Silver to Daily Business News-MHProNews.