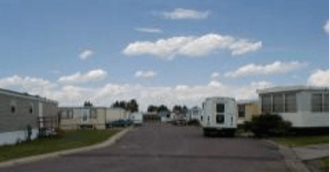 As kowb1290 in Laramie, Wyoming tells MHProNews, licensing of manufactured home communities (MHC) began in the 1950s, before zoning even existed, and has remained mostly unchanged as part of the zoning code since.
The city council will consider the third and final reading of updated standards for MHCs on Tuesday, July 19 at the regular meeting.
Ordinance 1922A is designed "to protect and promote the public health, morale, convenience, safety and welfare" of MHCs, as well as to license and regulate them and to issue permits for their location. Any unlicensed MHC, recreational vehicle (RV) community or campgrounds would be illegal. Licenses have to be renewed every two years.
Under the ordinance, RVs and travel trailers cannot be used as homes in MHCs, and sojourns in RV parks would be limited to 180 days. The ordinance defines the conversion of any portion of an MHC to an RV community, and requires the owner of an MHC to remove or repair damaged homes before a license can be issued.
Streets within the community need to have signage and manufactured homes need to have addresses. A general modernizing of licensing regulations is also part of the ordinance. ##
(Photo credit: MHVillage-Seven Acres MHC in Laramie, Wyoming)

Article submitted by Matthew J Silver to Daily Business News-MHProNews.