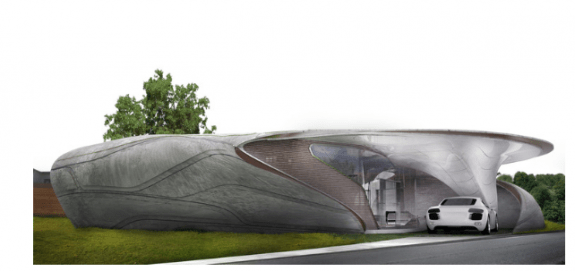 America invented 3D printing. But when you track the stories about 3D technology, as MHProNews does as a trade publisher, what you see are the occasional examples of 3D printing of housing being used here in the U.S., as in the example here.
CraveOnline recently covered three of the new 3D housing design prototypes, none of which are from the U.S.
Urban Cabin, DUS Architects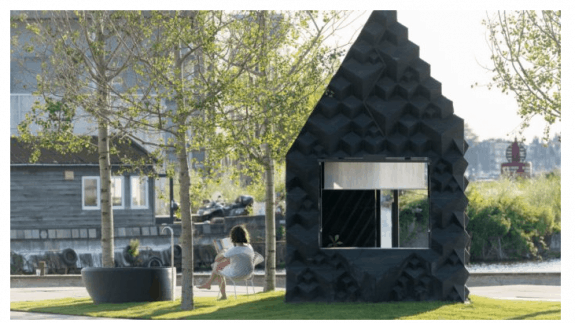 The Daily Business News initially covered the Urban Cabin here, which is created using a sustainable bio-plastic.
Ying Chuang New Materials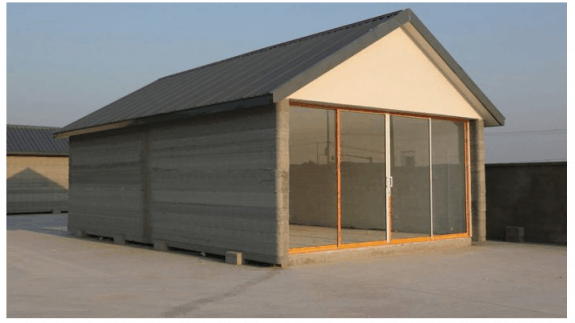 The Shanghai-based firm made waves in 2014 as they went on a 24 hour 3D printing spree, building 10 homes from construction waste. The process to get to the record-breaking feat was 12 years in the making and involved a two-million-dollar investment in the device that produced the structures.
The 10 structures are now in use as office space. Ying Chuang has also produced 3D printed restrooms.
WATG / Urban Architecture Studio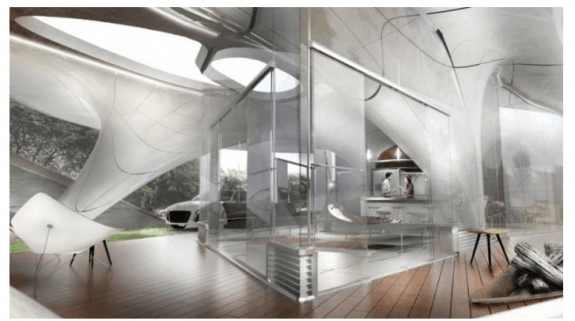 With 11 offices throughout the world, WATG won the Freeform Home Design Challenge with a pitch for the home pictured here, understandably named – "Curve Appeal."
Resembling something from the 1960s sci-fi cartoon, The Jetsons, the home has an inner and outer shell that work together to form a solid, sustainable unit. Panels for the homes will be constructed with a mix of plastic and carbon fiber, which supports additional layers of concrete and foam.
The firm plans for the first of the homes to go into production in 2017, based out of Branch Technology's Chattanooga, Tenn. Lab. ##
(Editor's note, for more coverage on 3D homes, click here. )
(Image credits are as shown above.)

Submitted by RC Williams to the Daily Business News, MHProNews.