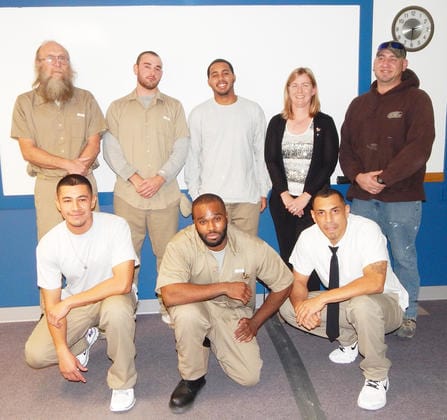 Prairie Gold Homes is helping build affordable housing options while giving inmates a chance to develop job skills all at the same time, reports Bruce Baker of the McCook Gazette.
The Lincoln, Nebraska-based program teaches inmates how to build modular homes. So, while an inmate gains valuable job skills and becomes a productive member of society, Nebraska gets more affordable and energy-efficient housing throughout the state.
Besides the job skills and the marketable value, the program cuts down on the recidivism rate for felons. In Nebraska, about 30 to 35 percent typically return to criminal activity.  But the Prairie Gold Homes graduates re-offend only at about an 8 percent rate, says PGH Assistant Executive Director Mark Wentz.
Along with classroom and on-site construction, participants get help with their job search, writing up a resume, preparing for interviews and even providing rides to interviews for inmates with work-release privileges at the end of their sentence. Prairie Gold Homes' graduates get OSHA, first aid and CPR certification.
The initial plan was to work on modular homes inside the former Public Safety Center during inclement weather and build new homes on infill vacant lots when the weather was nice. The infill construction portion of the plan has worked well, as PGH is about a third of the way though completing its second home in McCook.
"It's going really well," inmate and crew member Ty Sullivan told Construction Equipment Guide. "We have a lot of guys with a lot experience in multiple areas. As a class, what we don't know individually, we figure out as a group."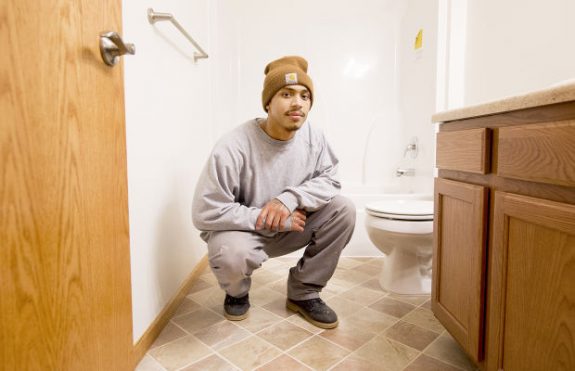 Unfortunately, the factory-home building market has been lagging for the firm, which has put the brakes on part of the program.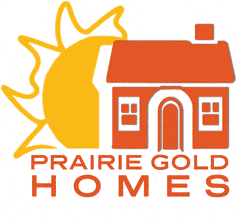 "These people are going to be out, back in their communities," McCook Chief of Police Isaac Brown added. "Anything we can do to increase their chances of being successful is good." ##
(Image credits are as shown.)

Submitted by Joe Dyton to the Daily Business News, MHProNews.