(Editor's note: we continue to get comments like the one below or those shared on the home featured article from a wide variety of industry leaders regarding the 5th Anniversary celebration of the launch of MHProNews.com. What follows is one of several, we'll plan to share more in the days ahead. Yours comments and suggestions – private or for publication – are welcome too. As always, guest columns on other topics relevant to the factory- built home industry, are welcome. )
If the MH industry and its suppliers are to survive, grow or even prosper in the future – it needs a clear, honest, unbiased and reality based opportunity to have real-time information and ideas to stay relevant.
Five years ago, Tony Kovach created his online business' e-trade journal with the primary objective of contributing to the success of this industry. With over 200 clients that I have worked with in this industry since 1990, I have learned that many of the resources these organizations have available to them have been politically or self-interest motivated.
Tony's business model for MHProNews and the new MHLivingNews are unique – he has had one objective for five years – to contribute to the success of every organization that serves this industry.
Timely and relevant news, tips and commentary from a wide variety of sources makes that goal possible.
Keep up the great work Tony with your team of writers and associates – we all need your creativity, integrity and effort. ##

Tim Connor, CSP
Global sales and management speaker and trainer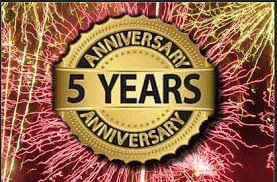 Click here to read more 5th Anniversary comments from MH Industry leaders and players.