It's been awhile since I played with the numbers…and it's been awhile since we've seen an increase in shipments.5 years to be exact. So I thought you might like a copy of "Statistically Speaking 2012."
MHAO's Director and MHI Certified Representative Doug Gorman from Home-Mart, Inc., in Tulsa and I are headed to D.C. next week to champion our industry in Oklahoma and to rally support from our Congressmen and Senators for some relief on the Dodd-Frank, energy credits, etc., thought I better bring some fresh data!
Oklahoma is currently number 8 in the nation in manufactured home shipments. Here is what our association will be presenting as part of our meeting with legislators.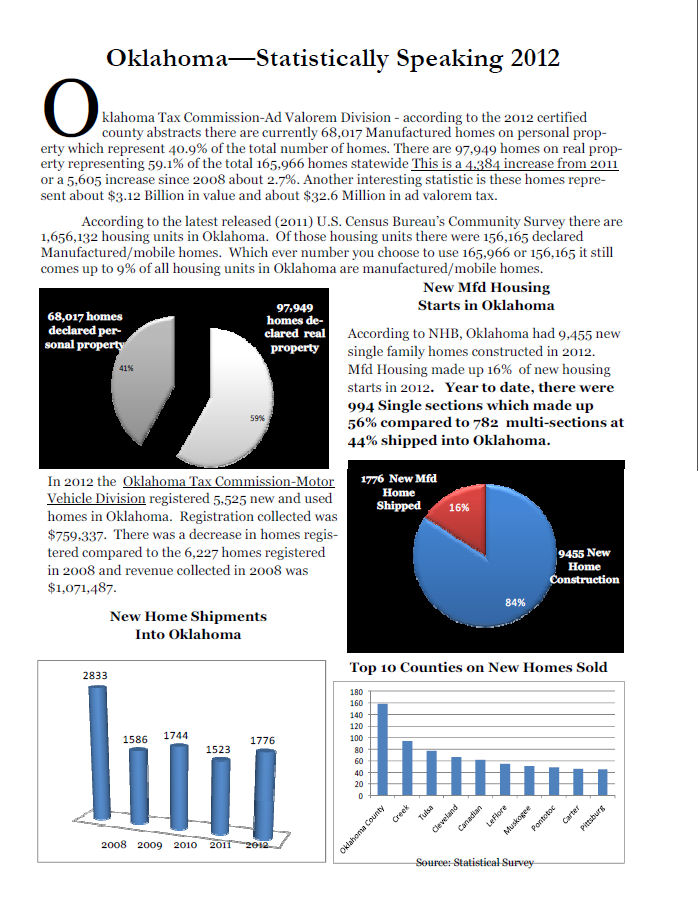 See this handout full size by downloading the PDF at this link here. ##
Deanna Fields
Executive Director
MHAO = Manufactured Housing Association of Oklahoma