We at Triad Financial Services are hopeful that President-elect Trump and soon-to-be HUD Secretary, Dr. Ben Carson, are committed to sensible regulation for manufactured housing and home lending.
As the leading independent lender in the manufactured housing industry, we have seen many regulatory challenges during our 50+ years of serving manufactured home buyers. We are very proud of our extremely low customer complaint rate, and have always had a robust compliance program.
We have always played by the rules and taken a conservative approach – which is one reason we have survived for so many years – along with having a stellar regulatory track-record.
Against that backdrop, the past 8 years have brought us regulations that have burdened our company and increased the cost of lending to our borrowers who can least afford it. We cannot see how many of these new rules and regulations are doing anything to protect the borrowers.
We are NOT in favor of "no regulation," as we have seen the results of irresponsible lending in the past.
But regulatory overreach has driven several fine lenders – U.S. Bank for example – out of this industry, which means the consumer has FEWER choices.
Inflexible and line-in-the-sand regulations – like the 43% maximum debt ratio that applies to Ability-to-Repay (ATR) – don't take into account, for example, that a person making $10,000 per month can afford a 45% debt ratio – due to disposable income – while a person making $2,500 per month cannot.
Is it fair that someone with a 42.9% debt ratio is approved for a loan, but someone with a 43.1% debt ratio is denied?
What about considering where the potential borrower lives? A person in Florida pays no state income tax, but a resident of California pays state taxes as high as 12%.
Again, we are all for sensible regulation and would loathe a "Wild West" marketplace where lenders can run roughshod and take advantage of the consumer.
But regulations that do nothing to protect the consumer and erect hard-and-fast rules – with no room for making exceptions – have harmed and will continue to harm this industry, home owners and potential buyers.
As the CEO of the largest independent finance company in our industry, I look forward to working with Secretary Carson and his staff to help them understand the unique challenges that lenders and borrowers face today. ##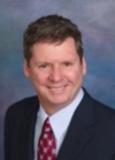 Don Glisson, Jr.,
CEO, Triad Financial Services, Inc.
Past Chairman of the Manufactured Housing Institute (MHI).
(Editor's Note: Parts of this commentary by Don Glisson Jr. are found in an examination of the controversy of Dr. Ben Carson being named by President-elect Donald J. Trump for the role of HUD Secretary; to see that article, click here.)