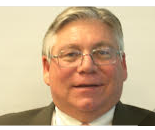 With apologies to MH Industry legend Randy Rowe and his 5 Point Plan for Industry Recovery – which is insightful and important reading – let me
suggest that what the Industry needs is a foundation that's built upon a simple three point plan – which is really a 1 point plan – and everything else is a subset to that basic necessity.
Ready?
Education, Education, Education
James McGee and Chet Murphree said it very well on a video, its all about education. That's sounds so simple, but they were correct, and its so true.
What keeps more lenders from entering the manufactured housing market? Education.
What does and has Triad Financial done so successfully for years to bring more lenders into the manufactured housing space? In a phrase, they've educated bankers and credit unions to the realities of modern manufactured homes.
The Three Forms of Education needed for MH Industry Recovery are these:
1) Public Education
Consumers must be exposed – educated – about the product.
This can happen at events, online, at a retail center, community, factory, visiting a friend's manufactured home, etc. The more the public is educated, the better they understand our product and the more they will buy it.
The secret sauce for manufactured housing success is to attract and sell more credit worthy buyers, which in turn will cause the stigma to subside. As more millionaires and the mid-to-upper middle class buyers purchase a new manufactured or modular home, the more success the industry will enjoy in selling the entry level market that no one but manufactured housing can successfully serve without serious public subsidies.
2) Outside MH Professional Education
Want More Lenders? Be it the GSEs, or others, education – not a sales job, education is at the heart of what's needed. Educate them on how the existing industry lenders do it successfully. Do what Don Glisson's team has done, or what I've been a part of doing in MH for many years.
Some 80% of HUD Code MH sales make appraisal, so 20% of potential sales don't meet appraisal.
Want more appraisers to give better appraisals on manufactured homes? Then, you better help them get their arms around the nuances between the upper end homes and the entry level homes, underscoring the point that they are all built to the HUD Code and are safe, durable and energy efficient. Educate them!
Want more public officials to say yes to manufactured housing? Educating the public, and creating their demand for the product – while also educating local, state and national officials – educating each of those groups are essential. Each must be educated uniquely, but each form of outreach should take place at the same time.
Want more developers, Realtors ® and other housing professionals to embrace manufactured homes? Isn't that also about education?
Make no mistake about it – the industry has to reach out to a myriad of other groups and professionals if it is to achieve its potential. But the rewards will be worth the effort.
Inside MH Professional Education
To sell more of the upscale buyers, and to convince more public officials, mainstream media etc. – all of those are educational efforts, that requires better motivated, informed and yes – educated industry professionals.
Some in the industry are truly forward looking. Others are hoping for a return to Conseco and Greentree days. The later won't happen and wouldn't work for long if it did.
For the Industry to attract new capital, we must prove we are educated enough ourselves to be thinking about ways so that everyone in the mix will benefit and win.
The win-lose days are over.
Further, you don't usually sell a millionaire the same way you do that customer who can just barely qualify for the least expensive entry level house. You have to approach every prospect based upon their unique needs, wants, world view and expectations.
All of that and more are a matter of training, of education.
What Won't Work
What's clear is that manufactured housing endured over a decade of downturn, followed by a modest roughly 6 years of recovery.
We may have the best product ever, but what attracted those new lenders in the past and what attracted developers and other housing professionals to MH before was what appeared to be the opportunity to do volume and to do it in a profitable way.
MH was once one out of every 4 new homes hooked up to electrical service in the U.S. Today, its a fraction of that total.
We can't tilt at windmills, we can't cry over split milk, but we can learn our lessons. That learning…is education! So we can begin to educate our way back to success.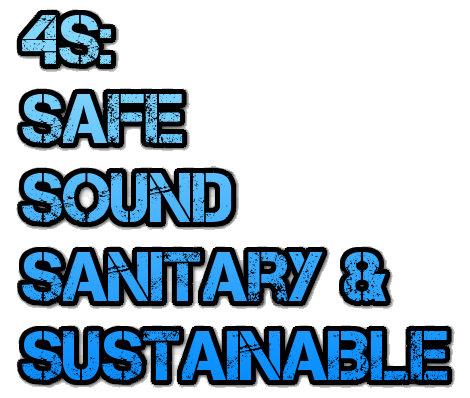 Every step of what it takes to be successful in lending, which is critical for the advancement of this or any other big ticket industry, must be connected to those 4S I mentioned in my first column.
The news is breaking as I'm writing this today that YES! Communities is being pursued on a 2 billion dollar potential buyout. Whatever happens on that deal, we know that several billions in MHC transactions have already taken place in the last year. That tells us what we already know.
Manufactured housing has demand, because affordable housing has demand.
What did Frank Rolfe say on that video? People hate their apartments. Rolfe and his associates are growing because they understand a key aspect of affordable housing. Price and payment sells!
Exaggerating to make the Point
In truth, education, education, education is a key.
But there are subsets to that, where experts in lending, in developing, in production of HUD Code and modular homes, in proper installations, in safe transit, insuring, supplying, associations, legal minds and other experts all play a role. So I'm exaggerating education a bit to make the point.
Over the years, at educational events I was part of to promote manufactured housing lending and manufactured housing as the ideal source for affordable housing for potentially millions of people, I had the opportunity to meet all sorts of Industry pros.
I've mentioned Don Glisson Jr. and Rick Rand, but there was also the Claytons, Dan Rolfes, Lad Dawson, Marty Lavin, Dick Ernst, Phil Surles, Joe Stegemeyer and so many others I could fill this page with their names. Each one brought certain qualities to the table.
That's what must happen again – bring together the best minds, to educate – and education is the best form of promotion that manufactured housing could possible offer for the future.
Is there more to do than educate?
You bet, and with Tony okay to publish it, I'll gladly share that in a future column too. Let's note that Tony and his team and sponsors have already started this educational ball rolling on MHLivingNews – educating the public and public officials, and on MHProNews by sharing the insights, interviews, comments, news and opinions that so many have on these pages over the years.
End the Fear, and the Growth Will Follow
One piece of the advancement puzzle is ending fear. Education overcomes the paralysis of fear, or the no that fears cause. State or national associations clearly have many potential roles to play.
"Come on in the water is fine" won't work when trying to get the FHFA, GSEs or anyone else to come to the manufactured housing table on doing long term chattle-style (home only) mortgage lending.
As a career banker and a true believer that MH can, and will, solve our housing crisis in America, I ask each member of this great industry to pull together and refocus the efforts of the industry on education, education, education for the next 3 to 5 years. I believe the results for the MH industry and all those involved will be astounding. ##
(Editor's note – the headline was written by MHProNews, the contents of this message were sent to us by the author; we note that so that readers don't get the impression that Titus Dare named himself in the headline! 😉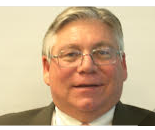 By Titus Dare
Senior Vice-President
EagleOne Financial, Inc.