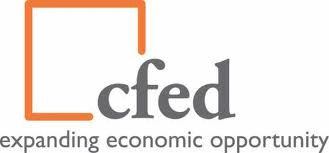 The CFPB report supports what CFED and other nonprofit organizations have said in recent years: Manufactured Home loan borrowers are vulnerable to expensive products and are often not well-served by the current financing market due to the lack of competition, lack of liquidity and the costs of the loans.
I have no doubt, as the Bureau reported, that many borrowers of chattel products could have qualified for traditional, less expensive mortgages but did not get the chance simply because they were not offered or made aware of the options. Indeed, one clear way to address this issue would be for industry to support titling reform that would give families the option to title their homes as real estate and the opportunity to access real estate loans.
The report supports, quite explicitly, the need for the Bureau's current rules to remain in place and enforced. As the Bureau wrote, "the manufactured housing borrowers being charged interest rates or upfront fees above the HOEPA thresholds are the very populations that HOEPA is designed to protect."
I also believe that this report, and related efforts by industry and CFED and its nonprofit partners, offers an opportunity to develop new loan products, expand the pool of lenders and, ultimately, lower the costs of borrowing.
CFED absolutely believes manufactured housing must be part of the affordable housing solution in communities across the US. Far too many advocates and policy makers are unaware of the quality and aesthetic appeal of manufactured homes. There is no doubt industry has made great strides to modernize the energy efficiency, the design and the value of the homes. Quite simply, the CFPB's report underscores the need for the financing to be modernized, as well. ##

Doug Ryan
CFED
dryan@cfed.org
Related Links:
1) – MHI's Response to CFPB's Report (Note, the MHI link includes the full CFPB report as a free download)
2) – MHARR's Response to RV legislation and CFPB's Report on Manufactured Housing
3) – CFPB Report on Manufactured Housing Signals Areas of Future Concern
4) – Manufactured Housing Institute Responds to Doug Ryan-CFED commentary on CFPB report on Manufactured Housing Finance
(Image credit: Corporation for Enterprise Development (CFED logo.)
(Editor's Note: As with any opinion column, the views expressed by Mr. Ryan are his own and/or those of the organization he works for, and should not be construed to be the views of MHProNews or our sponsors. Other viewpoints on this or other industry topics are encouraged.
MHProNews plans an Industry in Focus Report using extensive comments from a range of industry professionals on this topic. Watch for it mid-week at the news/reports module link above!)