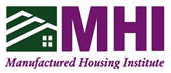 While commentators will be picking over the remains of the 2012 elections for weeks to come and discussing what the political landscape will look like over the coming year and what impact the elections will have as Congress prepares to return for a lame-duck session, MHI wanted to provide members with some feedback and analysis of the immediate aftermath and outlook for the coming weeks.
While votes in Florida are still being tabulated, President Barak Obama successfully won 303 electoral votes and secured a second term as President. By winning nearly every key swing state including Colorado, Ohio, Virginia and Wisconsin, Obama was able to successfully hold off Governor Mitt Romney's challenge. It is expected that once the count is finalized, Obama will also garner Florida's 29 electoral votes. Given Democratic gains in the House and Senate, it is not widely anticipated that Obama will seek to strike a conciliatory mood with Republicans on fiscal issues, or on issues related to a softening of Dodd-Frank.
An even more dramatic surprise was the performance of Democrats in U.S. Senate races. While defending 33 Senate seats this cycle, Democrats were widely predicted to loose (up to) a total of four seats in that chamber. Instead, Democrats we able to successfully win two additional seats and will expand on their current majority during the 113th Congress to 55:45 (Ds:Rs). Included in these were victories by key manufactured housing industry supporters Sen. Sherrod Brown (D-OH) and current Rep. Joe Donnelly (D-IN). Rep. Donnelly successfully won the Senate seat in Indiana being vacated by Sen. Richard Lugar (R-IN).
Republicans are still firmly in control of the House of Representatives. While a number of House races are still being decided, current tallies peg a net Democratic gain of five seats—far short of the 25 needed by Democrats to regain control of the House.
Looking forward, Congress is tentatively scheduled to return November 14 and work up until the Thanksgiving holiday. The House and Senate would then reconvene in December to complete work in time to adjourn prior to the Holidays. Issues expected to dominate the lame duck session, include:
· FY 2013 appropriations

· Extension of 2001 and 2003 tax cuts

· Sequestration

· Increase of debt ceiling
During the lame duck session, MHI will be working to pass legislation (H.R. 3849 and S. 3484) reforming portions of the Dodd-Frank and SAFE Acts. The session could potentially offer opportunities to attach portions of these bills to larger measures moving through each chamber. During this time, MHI members a strongly urged to continue contacting their members of Congress to request they co-sponsor either H.R. 3849 or S. 3484. For more information, access the MHI action alert at www.mfghome.org.

For your reference, we have attached the following analysis performed by MHI external consultants summarizing the impacts and outcomes of the 2012 election:
Porterfield & Lowenthal: overview of the impact the 2012 election will have on banking and financial services issues, including an outlook for the 113th Congress.

SNR Denton: Broad and in-depth analysis of the 2012 Presidential election, including overview of House, Senate, Gubernatorial elections and ballot initiatives.
In addition, we have included a win-loss summary of candidates the MHI-PAC contributed to during the 2012 election cycle. In total, the MHI-PAC distributed in excess of $126,000 to support 59 federal candidates. Of those candidates running in 2012 (excluding retiring members and Senators not currently in cycle), the MHI-PAC boasted a win percentage of 93 percent.

by Jason Boehlert
Manufactured Housing Institute (MHI)
Vice President of Government Affairs