Tony,
Great articles.  I enjoyed them both.  Both Frank Rolfe and Chris Parrish are good friends and good operators.  I'd invest in either. 
As for Frank, he takes heat for stating facts and truth publicly when others don't.  He's the Donald Trump of our industry.   There's nothing mean or villainous about stating the truth.  In fact, most appreciate it when you do. 
And as for Chris, he's an example of what can be done with perseverance and the ability to adapt.  When you see Parrish Manor, you might wonder who's the lucky guy who owns that great park. After reading the article, you know luck had little to do with it.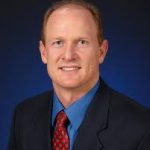 KURT D. KELLEY, J.D.
President
Mobile Insurance
25775 Oak Ridge Drive, Suite 110
The Woodland, TX 77380
281-367-9266-ext. 17,  fax 281-292-7429
(Editor's Note:  The articles Kurt is referring to are linked below:
http://www.mhpronews.com/home/featured-articles/september-2015/138-general-manufactured-housing-industry-topics/10155-a-cup-of-coffee-withchris-parrish
http://www.mhpronews.com/home/featured-articles/september-2015/138-general-manufactured-housing-industry-topics/10162-controversial-media-reports-the-guardian-a-kvue-on-the-record-interview-with-frank-rolfe-of-mobile-home-university-mobilehomeparkstore-rv-horizons
Kurt Kelley is also the president of AIA, which is celebrating their 15th Anniversary serving manufactured housing communities, retailers, builders and others; click here for more details.)