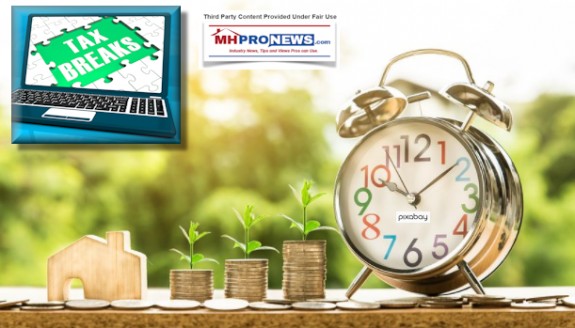 Billions are being freed up from tax reform domestically. Hundreds of billions more poised to come back into the U.S. via repatriation and from foreign capital.
Could manufactured homes and PreFab housing witness a new wave of investments?
The smart-money, early indications are; yes.
Housing is a trillion-dollar-plus annual industry.  There's an affordable housing shortage of some 8 plus million units needed, now.
Plus, there are 'disastrous opportunities' awaiting the visionaries who are willing to – as has Warren Buffett or Sam Zell – made longer term investments.
New Production Center Opening; While Some States Struggle, Others Roll On
While investments in existing communities has drawn more headlines, it is also an arena packed with competitors. The Zell mantra of – when others are going right, look left – could be applied to new manufactured home production centers, retailing, and developing.
The entire playing field could be shifting in the coming years for manufactured homes, and the broader factory built housing.
What makes manufactured housing particularly attractive are the combinations of the following:
Enhanced preemption – with the Trump Administration repeatedly saying they will enforce the law – it could be a big time for the manufactured home industry on the preemption front, given the language in the Manufactured Housing Improvement Act of 2000.
Quality, Safety, Speed, Dramatically Lower Costs – as regular readers/viewers on MHLivingNews and MHProNews know, the industry's reality is far different from the common perception. That's an opportunity in disguise.
Immediate Expensing – Fox Business and other media outlets are touting what could be the next wave caused by the Immediate Expensing provision of the new tax law. Lending with land/home mortgage, or home only (chattel, personal property loans).
Against this backdrop, we present the video interview with Mike Harrison, of Lifeway Homes in Tulsa, OK.
Harrison helped arrange the previous, popular interview with an elected public official, who knows manufactured homes first hand, and praises them.  To see that video and report, click the above.
While Harrison has years of single family placement experiences, he's been involved in several development and redevelopment projects, using manufactured and modular homes.
The disaster of Puerto Rico alone represents billions of dollars in opportunities for the visionary.
New HUD Code Manufactured Home Factory Opening, State Announces Hundreds of News Jobs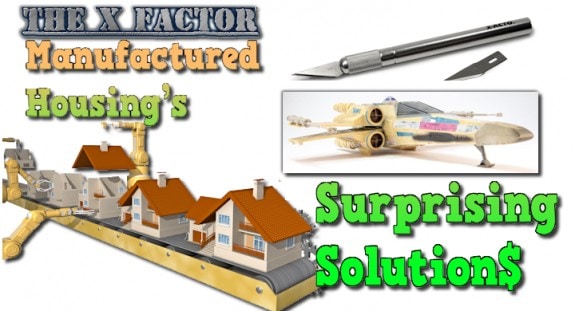 That said, arguably new and existing players in the industry need to avoid the many pitfalls of the past, while navigating toward the opportunities.
Warren Buffett, "the Moat," Manufactured Housing, Berkshire Hathaway, Clayton Homes, 21st Mortgage, Vanderbilt, Wells Fargo, NAI…
The data doesn't lie. When 8 million plus housing units are needed, and the quality and safety of manufactured homes has never been better, don't be surprised if the next 'Buffett or Zell' will soon enter the space.
The Manufactured Housing Institute has finally provided a series of written responses to concerns raised by a number of industry members. MHI did so to via an email to their members, as they ask them to renew their annual membership dues. Let's make this hyper-simple.
With the Trump administration's more business friendly and enforce the law stance, much of the ground work is already in place.
Billionaires and billion-dollar operations are doing all they think they can to expand their footprint.  That's a key takeaway from award winning industry veteran, Alan Amy in this brief video.
The Bottom Line
There are few opportunities as robust as manufactured housing in America is today. But it isn't low hanging fruit. It looks like – and is – work.
Which is why it requires long term thinking, and behavior, to result in success. ## (News, analysis, and commentary.)
Note 1: Stay in the know! Thousands of MH Pros, Investors, Officials and Housing Experts do it. You, your team, and industry colleagues can sign up to the MH Industry leading headline news/updates – typically sent twice weekly – click here to sign up in just seconds.

Submitted by Soheyla Kovach to the Daily Business News for MHProNews.com.