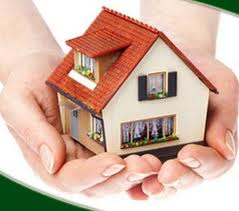 A new study by by the Research Institute for Housing America (RIHA) reveals that three of the major housing affordability indices studied do not tell a definitive story, but offer tendencies, as mpamag tells MHProNews.
Donald Haurin, economics professor at Ohio State University, noting the many ways to measure housing affordability, said, "All measures are based on judgments of which components of housing costs should be included and judgments about when these costs should be considered excessive. This study reviews existing theory and empirical work about the affordability of owner-occupied housing. It concludes that only a few affordability indexes are well grounded in economic theory, although all contain ad hoc assumptions."
Indices included in the research are the National Association of Realtors' Housing Affordability Index, the National Association of Home Builders' Housing Opportunity Index, and the Dynamic Housing Affordability Index (DHAI), using data from 2003 to 2014.
The DHAI was better at predicting sales of new and existing homes and housing starts, but none predicted the decline of homeownership after 2004.
Meanwhile, Dr. Frank Nothaft, chief economist for CoreLogic, said, "Mortgage rates dipped in June to their lowest level in more than three years, supporting home purchases. Local markets with strong economic growth have generally had stronger home-price growth. Among large metropolitan areas, Denver had the lowest unemployment rate and the strongest home-price appreciation." ##
(Image credit: firstbanktrust)

Article submitted by Matthew J Silver to Daily Business News-MHProNews.