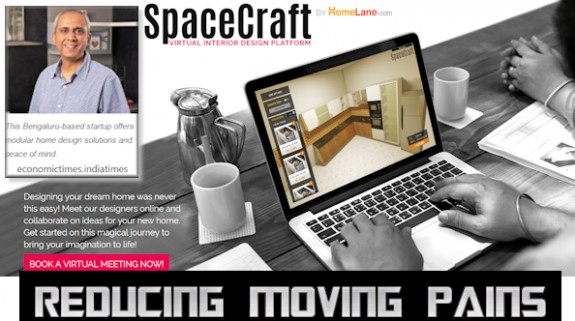 Anyone who has moved into a new residence knows the hassles that it can bring.
Srikanth Iyer, a Bengaluru India entrepreneur, decided after his own move to simplify the moving process for others.  He established HomeLane, dubbed a "modular home" design company, but this isn't modular in the sense that many in the manufactured or modular home industry would normally consider.
Iyer and his virtual team design modular interiors for those who are updating or moving.
"My experience showed that there was an opportunity to organise this completely chaotic home design market. There were several visible pain points and a complete lack of predictability on quality, timeliness and transparency," said 46-year-old Iyer.  In July 2014, along with Rama Harinath, Prabhu V. and Vivek MP, he founded online home design company HomeLane.  The operation provides customized modular home design by seeking to organize the home interiors industry, reported the Economic Times (ET) of India
Per ET, he went from an in house team of designers, to one that's contract based. "Six months into operations, the startup started experimenting with external designers— design partners (DPs)," wrote Vinay Dwivedi. Doing so allowed him, in Iyer's words, to be more scalable.
HomeLane was recognized with the Emerging Kitchen Brand Award 2016 by Indian Kitchen Congress, as well as the Smart CEO Top 50 Startups in India Award 2016.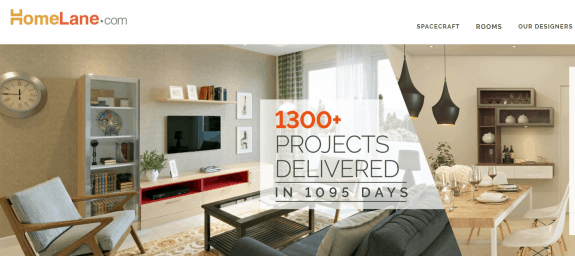 The company has launched a service they call Spacecraft – see top featured image – which is a virtual meeting to review and discuss design options.
At a glance, their products might remind an American of Ikea. Some of what the company has done is as simple as create a catch-phrase for a service they wish to market and sell.
But the concept of taking the pain out of design and moving is applicable to every aspect of business – including factory built housing, communities or the products and services that revolve around them. 
What's a prospective customer's pain points?  How can they best be addressed?  How can the customer's fears and frustrations be reduced? How can those be turned into points of attraction for the seller trying to earn that potential buyer's business?
These are lessons Iyer's story tells by example to businesses – including those in the factory built housing world – that are well beyond his nation's borders. ##
(Image credits are as shown above, and when by third parties, are provided under fair use guidelines.)
Submitted by Soheyla Kovach to the Daily Business News on MHProNews.com.