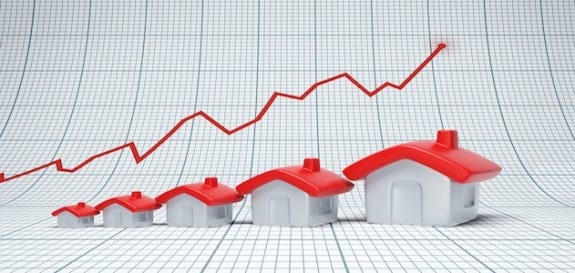 Existing home sales increased 3.2% to a seasonally adjusted annual rate of 5.49 million in June, according to usatoday, selling at the fastest rate in eight years. Chief Economist for the National Association of Realtors (NAR), Lawrence Yun says "Buyers have come back in force, leading to the strongest past two months in sales since early 2007," suggesting job growth, improved household finances and the impending rise in interest rates are prodding home buyers.
The NAR also said homes were on the market for an average of 34 days in June, six days less than in May, and the quickest turnaround since the NAR began following the rate in 2011. The median sales price of an existing home reached an all-time high, $236,400, 6.5 percent above the June, 2014 price and also above the top price set in 2006.
Increased sales, by reducing inventory, should lead to more new home construction which can lead to more jobs and spending in other parts of the economy. Of the increase, 2.8 percent were single-family homes, but the share of homes purchased by first-time homebuyers dropped to 30 percent in June from 32 percent in May. As MHProNews understands, historically, in a healthy economy, 40 percent of home sales are first-time buyers. ##
(Graphic credit: housingwire–home sales rising)

Article submitted by Matthew J. Silver to Daily Business News-MHProNews.